Pope Francis calls access to accurate information on coronavirus vaccines 'a human right'
By
María Luisa Paúl, Adela Suliman
The Washington Post
January 29, 2022
---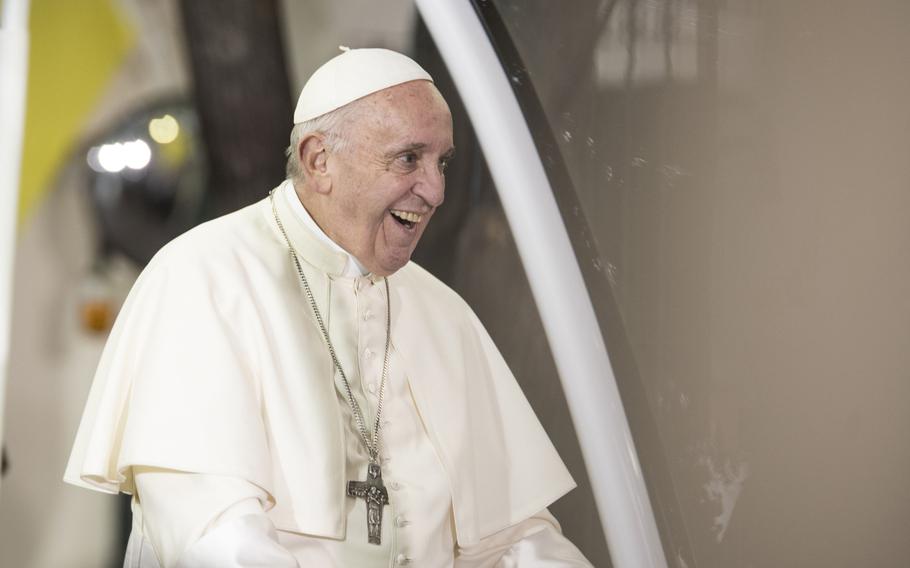 Pope Francis denounced on Friday the "distortion of reality based on fear" that has ripped across the world during the coronavirus pandemic, but also called for compassion, urging journalists to help those misled by coronavirus-related misinformation and fake news to better understand the scientific facts.
"We can hardly fail to see that these days, in addition to the pandemic, an 'infodemic' is spreading: A distortion of reality based on fear, which in our global society leads to an explosion of commentary on falsified if not invented news," the leader of the world's Catholics said.
Meeting with members of the International Catholic Media Consortium - a fact-checking network that aims to combat misinformation about covid-19 - the Pope said being fully informed by scientific data was a human right.
"To be properly informed, to be helped to understand situations based on scientific data and not fake news, is a human right. Correct information must be ensured above all to those who are less equipped, to the weakest and to those who are most vulnerable."
Francis, 85, received the Pfizer-BioNTech coronavirus shot last year and has been vocal about the importance of vaccines.
"Fake news has to be refuted, but individual persons must always be respected, for they believe it often without full awareness or responsibility," he said Friday. "Reality is always more complex than we think and we must respect the doubts, the concerns and the questions that people raise, seeking to accompany them without ever dismissing them."
In a sweeping "State of the World" address at the start of the year, Francis touched on the pandemic and called for widespread vaccination in all countries and suggested the global coronavirus response was being complicated by "baseless information."
He also directly addressed vaccine hesitancy, telling followers that vaccines "represent, in addition to other treatments that need to be developed, the most reasonable solution for the prevention of the disease."
Vaccine resistance cuts across nearly all religions, and in Catholicism, some conservatives have critiqued the use of vaccines based on the use of cell lines derived from aborted fetuses. But the Vatican has made clear that it feels otherwise. Its doctrinal body last year said coronavirus vaccines were morally acceptable.
Several prominent U.S. catholic groups and individuals including President Joe Biden also have been vocal in their support of vaccines. More recently, the Holy See issued a vaccine mandate for all employees, while Francis has described vaccination as an "act of love."
---
---
---
---