Ohio National Guard to help with COVID hospital staffing shortages
by
Kristen Spicker
Dayton Daily News
December 29, 2021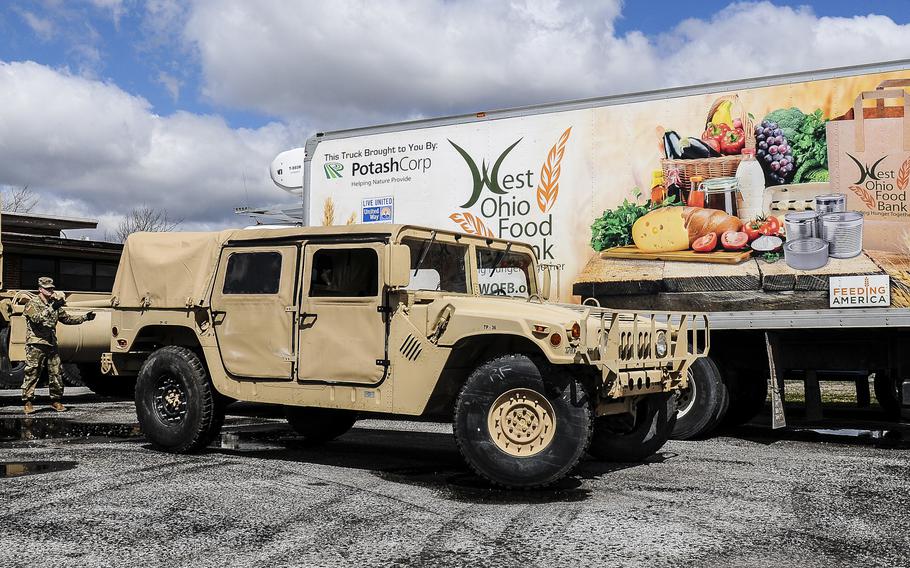 DAYTON, Ohio (Tribune News Service) — About 40 Ohio National Guard members will respond to Dayton to help with hospital staffing shortages related to the COVID-19 pandemic.
Ohio National Guard Maj. Gen. John C. Harris Jr. made the announcement Wednesday shortly after Gov. Mike DeWine shared that an additional 1,250 guard members would be deployed to help hospitals.
Miami Valley Hospital officials are expected to offer details of the guard deployment later today.
Earlier this month 1,050 guard members were activated as Ohio's hospitals continued to battle staffing shortages and a high amount of COVID-19 patients. Of those initially deployed, 150 members are medical personnel or EMTS and the remaining 900 will help in nonmedical capacities.
The first wave of Ohio National Guard members was sent to Mahoning, Trumbull, Summit, Stark and Lucas counties. Harris said about 460 members are in Cleveland, 160 in Toledo and 100 in Columbus.
Harris added the 40 guard members will arrive in the next couple of days. Dayton is the only city in Southwest Ohio where members are responding. The Ohio National Guard is working with the Ohio Hospital Association and state health department to determine where members are needed the most.
Dr. Richard Lofgren, president and CEO of UC Health, noted that while hospitals in Southwest Ohio are overwhelmed, they're not experiencing the same crisis as those in Northern Ohio.
He added that hospitals are constantly in contact with each other to determine who needs the most help. As the pandemic continues, the demands will likely shift and Ohio National Guard members may be called to a different region.
(c)2021 the Dayton Daily News (Dayton, Ohio)
Visit the Dayton Daily News (Dayton, Ohio) at www.daytondailynews.com
Distributed by Tribune Content Agency, LLC.
---
---
---
---