Booster doses of Pfizer-BioNTech vaccine will be critical against omicron, companies' study suggests
by
Carolyn Y. Johnson
The Washington Post
December 8, 2021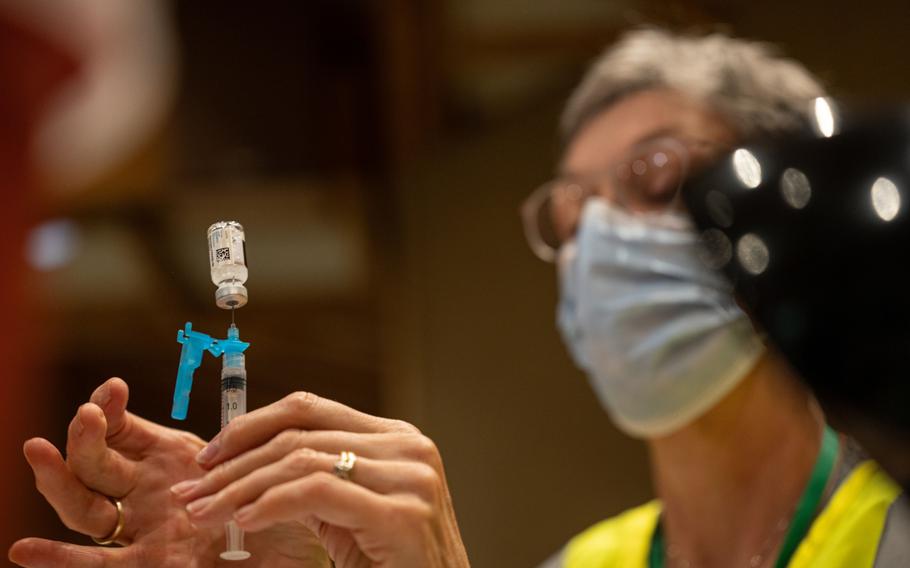 A booster shot could prove pivotal in helping control the omicron variant of the coronavirus by raising virus-fighting antibodies high enough to block the virus, vaccine makers Pfizer and BioNTech announced in a news release Wednesday.
The early data, which is not yet peer reviewed or published, suggests that two shots may not be sufficient to prevent infection from omicron and echoes a finding published Tuesday afternoon by leading scientists in South Africa.
Both studies suggest that higher levels of antibodies — whether triggered by a booster shot or a previous infection in addition to vaccination — would be protective.
Like the South African scientists, the pharmaceutical companies took blood samples after vaccination and found that virus-fighting antibodies took a big hit against omicron. For people with only two shots, the levels were low enough to leave people susceptible to breakthrough infections. The lessened effectiveness of the two-shot regimen means it "may not be sufficient to protect against infection with the Omicron variant," the companies said.
But as many scientists have argued, vaccines trigger multiple prongs of the immune system and the companies said people who had received two shots of their coronavirus vaccine would still probably be protected against severe disease because of T cells, immune-system fighters that kill infected cells.
"Although two doses of the vaccine may still offer protection against severe disease caused by the Omicron strain, it's clear from these preliminary data that protection is improved with a third dose of our vaccine," Albert Bourla, Pfizer's chief executive, said in a statement. "Ensuring as many people as possible are fully vaccinated with the first two dose series and a booster remains the best course of action to prevent the spread of COVID-19."
The companies are retooling their vaccine to create a version that focuses the immune system against omicron, but have not decided whether it will be necessary — similar to steps they took to respond to the beta and delta coronavirus variants. The new data won't, by itself, determine whether that version is needed, but it provides a clue by showing that building the wall of immunity very high — by boosting antibodies higher — could be enough to protect people.
The companies estimate it would take about 100 days to begin shipping a new vaccine, and Bourla said this week a new version could be ready by March, if needed. They project being able to manufacture 4 billion doses next year, regardless of whether it is the original version of the vaccine or an updated one.
The new study follows the release Tuesday afternoon of a South African study that was both sobering and a relief to many scientists. That study, of blood samples from a dozen vaccinated people, showed omicron's formidable capacity to dodge a primary line of immune defense, but also suggested that the vaccines retain some protective power in people who were vaccinated and previously infected.
---
---
---
---