Europe's hard line increases vaccine demand in reluctant east
by
Andrea Dudik and Slav Okov
Bloomberg
November 24, 2021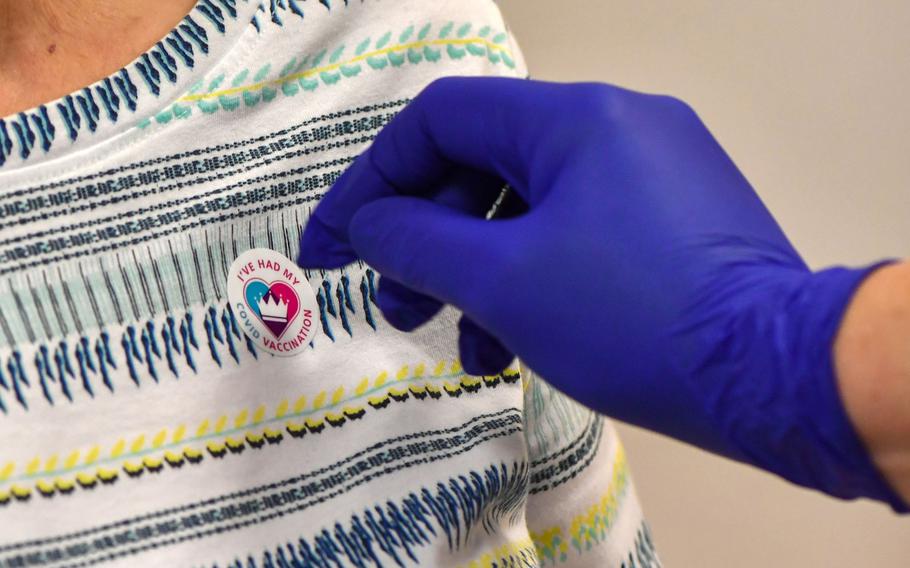 Governments' get-tough approach on the unvaccinated may be slowly having an impact on some of the holdouts in Eastern Europe.
In Bulgaria, where fewer than one quarter of the population is fully inoculated against the coronavirus, the number of weekly shots delivered has tripled in the past month. The catalyst? A new edict that proof of vaccination or a negative test is needed for bars, restaurants and gyms.
Czech authorities merely needed the threat of a clampdown to shift attitudes. The rollout has doubled already in November, even before new restrictions came into force this week. People are queuing for an hour or more at centers such as the one at the main train station in Prague.
Fear may also be playing a part in finally driving a shift among some of the reluctant cohort. Infections are rising at a record pace in some countries, hospitals are stretched to capacity, and daily grim headlines about the health crisis on the continent are impossible to ignore.
The virus is also disrupting politics. Governments' chaotic communications and inconsistent social-distancing measures contributed to the downfall of several leaders across eastern Europe this year.
In Bulgaria, frustration over inability to corral the virus combined with anger over endemic corruption helped to end the reign of one of Europe's longest serving politicians, former Premier Boyko Borrisov. Czech billionaire Premier Andrej Babis was defeated in elections last month.
The change in vaccine demand is a step in the right direction in a region where vaccine take-up has been incredibly slow, and which is now experiencing a spike in infections. Slovakia's new-case rate over the past week has been higher than even neighboring Austria, where a full national lockdown has been reimposed earlier this week.
But even at the current speed, it will take months to get vaccinations up to the high thresholds needed to control the spread. And the pace will be impossible to maintain, given entrenched anti-vax sentiment.
Elsewhere in Europe, governments have also been targeting the unvaccinated, restricting their access to everyday activities. Germany has barred them from restaurants and public events in certain hotspot regions, and Italy is debating a similar measure.
Hungary is holding a "vaccine week" across the country where people can show up at hospitals and get a COVID shot without prior registration. While the country was among the first in Europe to roll out the shots, rates have since trailed off and remain below the EU average.
Authorities administered 256,000 shots in the first two days of the week, though the vast majority — 209,000 — were boosters.
The situation in Slovakia has become so bad that the government finally decided to approve a strict lockdown on Wednesday, including a curfew. Most retail businesses will be closed for at least two weeks, and people can only leave their homes to go to work or school and to visit essential shops and services.
"It's a battle for the lives of our citizens," Prime Minister Eduard Heger told reporters in the capital, Bratislava. "I'm not happy about this, and I know many other people are not happy about this. But it's unavoidable."
---
---
---