White House unveils plans to roll out coronavirus vaccines for children ages 5-11
by
Amy B Wang and Lena H. Sun
The Washington Post
October 20, 2021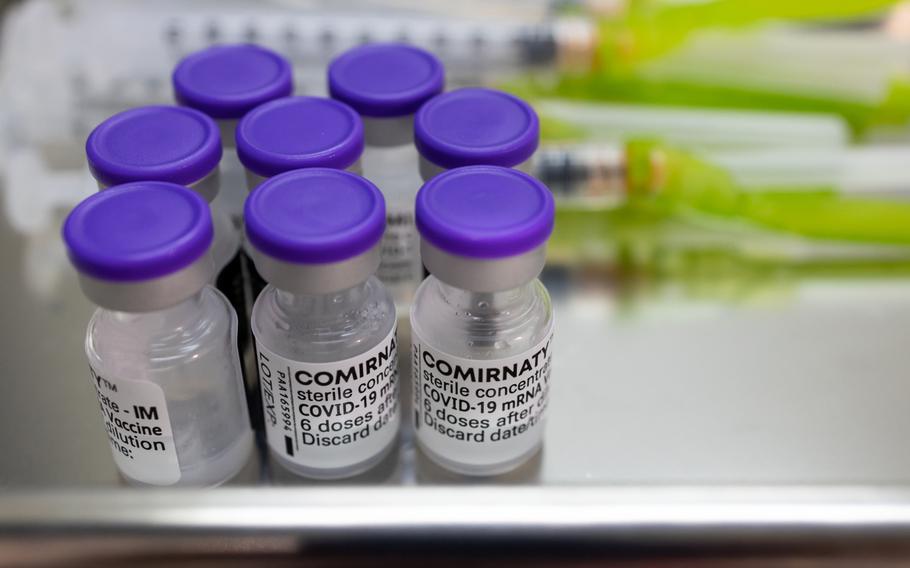 WASHINGTON — The White House on Wednesday announced its plan to roll out coronavirus vaccines for children ages 5 to 11, pending the vaccine's approval by the Food and Drug Administration, which the Biden administration anticipates will happen within weeks.
White House officials said they have secured enough doses of the Pfizer-BioNTech vaccine for the country's 28 million children in that age group.
"Today the Biden Administration is announcing a plan to ensure that, if a vaccine is authorized for children ages 5-11, it is quickly distributed and made conveniently and equitably available to families across the country," the White House said in a statement.
An expert advisory group to the FDA is scheduled to meet Oct. 26 to hear data about the safety and efficacy of the Pfizer-BioNTech pediatric vaccine. The FDA will decide whether to authorize its use. A vaccine advisory panel to the Centers for Disease Control and Prevention is scheduled to meet Nov. 2 and Nov. 3 to weigh a recommendation for use. If the CDC director signs off on a recommendation for use, the vaccine can be administered to kids.
Once authorized, the White House has vowed it will quickly distribute the shots across the country, relying on more than 25,000 pediatricians' offices and primary care sites, as well as hospitals. White House officials said they are hosting "operational readiness calls" with local jurisdictions.
"As with vaccination for those 12 and older, the success of this program will rely heavily on states, Tribes, and territories to help implement a smooth rollout," the White House said in a statement.
The long-running efforts to clear the nation's first coronavirus vaccine for younger children moved into high gear when Pfizer and BioNTech filed a formal request with the Food and Drug Administration to authorize a regimen of two 10-microgram doses in 5- to 11-year-olds - one-third the amount given to those 12 and older.
"Millions of adolescents ages 12-17 have been safely vaccinated, and we know vaccines work," the White House said in a statement. "Fully vaccinated individuals are 10 times less likely to be hospitalized with COVID-19 and have a high degree of protection, including against the Delta variant. The consequences of a pediatric COVID-19 case can be serious and potentially last months."