Florida withholds funds from two school districts requiring masks, despite court decision against ban
by
Valerie Strauss
The Washington Post
August 31, 2021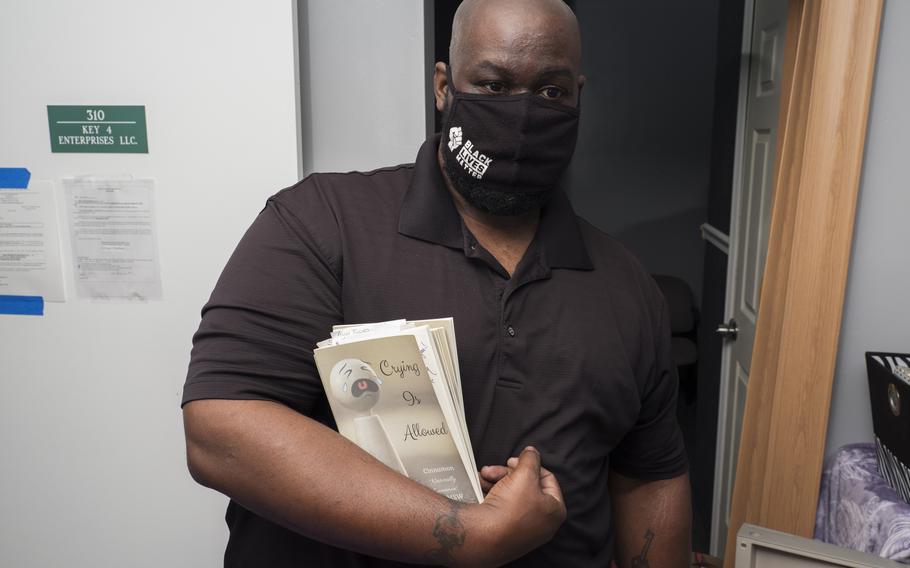 Florida officials are now withholding some funding from two counties with tough school mask mandates — despite a court decision against the state's ban on such restrictions and a move by the U.S. Department of Education to investigate states with these bans.
Education Commissioner Richard Corcoran announced late Monday that the Florida Department of Education has withheld the monthly salaries of school board members in Alachua and Broward counties who voted to impose mask mandates that only provide for a medical exemption from a doctor.
The superintendents of both counties said Tuesday that they would continue to mandate masks without a parental opt-out, and Alachua Superintendent Carlee Simon said her district has already joined with others to take legal action against the state.
"We believe this is a necessary step to ensure that Florida's districts have the right to act in the best interests of those they serve," Simon said in a statement.
Alachua and Broward were the first of at least 12 school districts that have approved mask mandates with no parental opt-out in the state, despite threats of sanctions by the administration of Gov. Ron DeSantis, R, who issued an executive order on July 30 that banned mask mandates and said parents should have the right to decide if their children wear masks at school.
More than half of Florida's students are now enrolled in schools with mask mandates, with the school board in Republican-led Brevard County voting on Monday for a 30-day mandate. Lee County officials announced a mask mandate with no parental opt-out too, sparking fights outside the school board headquarters. Sheriff's deputies had to intervene.
Florida is one of nine states that have banned mask mandates even as cases of the delta variant of the coronavirus have been sharply rising across the country. Some schools that have opened for the 2021-22 academic year have already closed temporarily because of cases.
Leon County Circuit Judge John Cooper said last Friday that he agreed with parents who had sued the state, saying the governor's ban on mask mandates is unconstitutional and that he would issue a written order soon. Cooper said that state law allows school districts to take action that some parents dislike to support the public good, and that it "doesn't ban mask mandates at all."
On Monday, the U.S. Education Department announced that it had opened civil rights investigations into the policies of five states with mask mandate bans — Iowa, South Carolina, Utah, Oklahoma and Tennessee. Florida was not one of them, the department said, because its ban was not being enforced as a result of a court order or other state action.
The U.S. Department of Education did not immediately respond to a query about whether Florida would now be investigated for its mask mandate ban. The Florida Department of Education did not respond to a query about possible federal action.
In his statement announcing the sanctions on Alachua and Broward on Monday, Corcoran said: "We're going to fight to protect parents' rights to make health care decisions for their children. They know what is best for their children."
Simon said in a Tuesday statement:
"I'm very troubled by the state's action. Our School Board members made a courageous decision to protect the health and lives of students, staff and the people of this community, and a court has already ruled they had the legal right to do so. They deserve praise, not penalties. We have already begun working with our colleagues in other districts to take legal action. We believe this is a necessary step to ensure that Florida's districts have the right to act in the best interests of those they serve."
Broward County Interim Superintendent Vickie Cartwright said in a statement Tuesday:
"Broward County Public Schools (BCPS) and the Broward County School Board believe we are in compliance. In the spirit of cooperation, the District is continuing to comply with the sanction imposed by Florida's Commissioner of Education Richard Corcoran regarding daily reporting of students who face a consequence for not wearing a mask. The health and safety of our students, teachers and staff continue to be our main priorities. As such, BCPS will continue to mandate masks, knowing the data shows they help minimize the spread of COVID-19 in our schools. As previously stated, this decision will be reviewed by the School Board after Labor Day as conditions may change and modification may be appropriate."