South Korea's COVID-19 cases surpass 700 for seven straight days as military battles clusters
by
David Choi and Yoo Kyong Chang
Stars and Stripes
July 6, 2021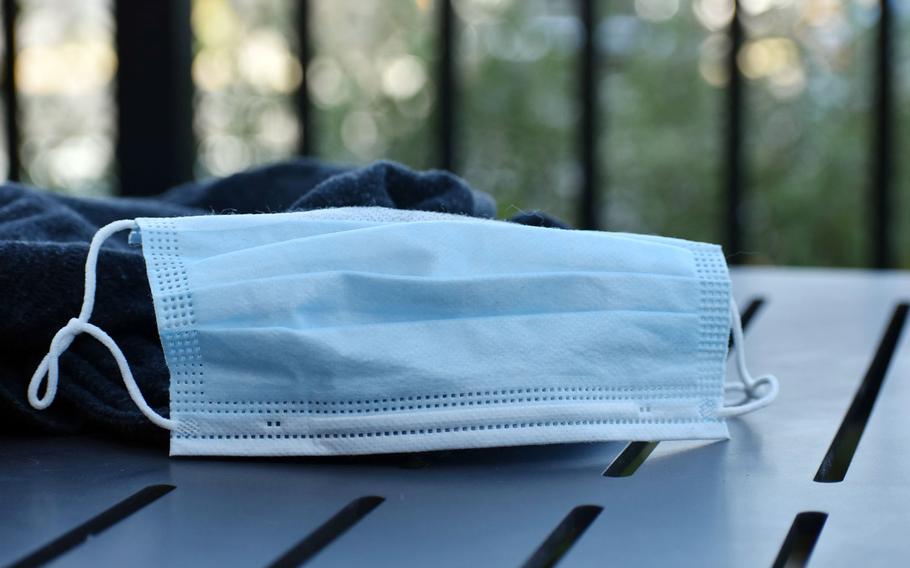 CAMP HUMPHREYS, South Korea — South Korea's coronavirus case numbers topped 700 for the seventh straight day Tuesday while health officials issued a warning about the delta variant and delayed plans to ease face-mask and social-distancing rules.
Those plans are on hold in most South Korean provinces for another week due to an uptick in infections, a Ministry of Health and Welfare official told Stars and Stripes on Tuesday. The government is expected to announce additional regulations Wednesday for Seoul, the capital city.
The country recorded its highest number of daily cases in recent months Friday with 826 new infections, the majority of them in Seoul. Daily rates were down from that on Tuesday when the Korea Disease Control and Prevention Agency recorded 746 new infections. Still, it was the seventh day in a row with case numbers above 700.
The country has reported 161,541 infections during the pandemic.
Government health officials on Monday inspected businesses that were considered a high-risk for transmissibility, including private tutoring classes, sports and religious facilities, karaoke bars, bathhouses and restaurants.
The delta variant, which was first identified in India, accounts for 7% of all infections in South Korea, according to the KDCA.
It is estimated to be 40% to 60% more transmissible than the original strain "and may be associated with higher risk of hospitalization," according to an early analysis by the European Center for Disease Prevention and Control.
"It is true that the delta variant shows considerably very high propagation power," Kwon Junwook, the Central Disease Control deputy director general, said in a government briefing Friday.
Over 10% of South Koreans were fully inoculated Monday and 30% of the population has received a first dose. Vaccines from pharmaceutical companies AstraZeneca, Pfizer, Moderna and Janssen are being administered in South Korea. Government health officials are still reviewing the Novavax vaccine after agreeing to its early development in May.
South Korea's warning comes amid U.S. Forces Korea's ongoing efforts to contain the virus within its bases. Thirteen U.S. soldiers tested positive in South Korea between Wednesday and Thursday, according to data from Pyeongtaek city officials.
Similar to South Korea's preemptive response to the pandemic, USFK's mitigation efforts have been praised by local and military officials. As of late June, 80% of USFK personnel have been vaccinated with at least one dose, higher than the 68% of the Defense Department's overall active-duty force, according to data provided by USFK and the Pentagon.
Additionally, USFK implemented revised rules to reflect the dynamic transmission rates in the country. Military police, at the request of Busan officials, patrolled Haeundae Beach to ensure service members abided by local laws and social distancing measures over Fourth of July weekend.
The popular tourist destination was the source of over 70 disturbance complaints after a Fourth of July party involving U.S. service members last year. The Korean National Police also launched an investigation last month after responding to more than 30 reports of a large party that included least 1,500 foreigners during Memorial Day weekend.
Twitter: @choibboy