NDAA addresses Vandenberg Space Force Base infrastructure, Calif. wildfire needs
Lompoc Record
December 30, 2021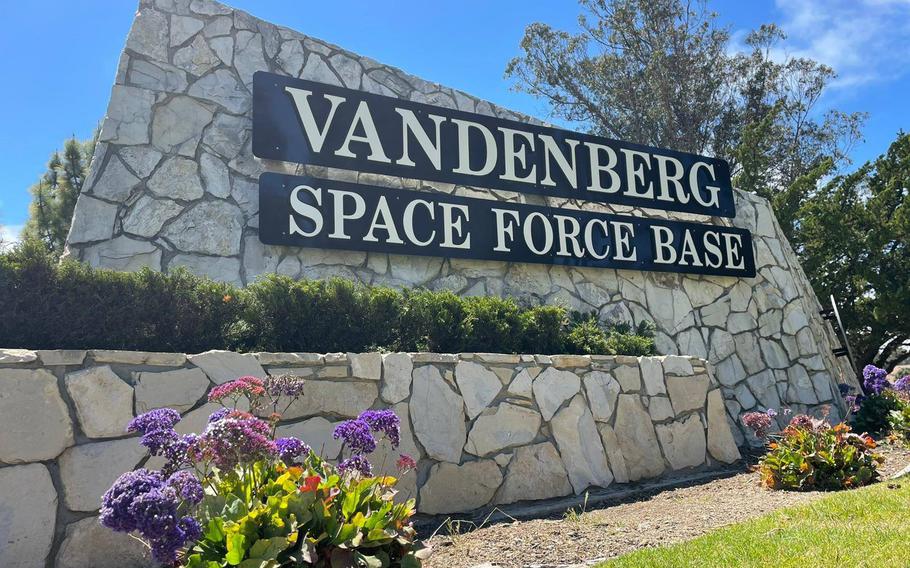 (Tribune News Service) — The National Defense Authorization Act for fiscal year 2022, signed into law Monday by President Joe Biden, includes a provision that could lead to needs at Vandenberg Space Force Base being addressed by the federal government.
Rep. Salud Carbajal said he led a measure in the bill requiring the chief of Space Operations to report to Congress on the Range of the Future and how Vandenberg's infrastructure needs will be addressed.
The bill also contains a $5 million increase in funding for Spacelift Range System, which will improve infrastructure at ranges that include those at Vandenberg, that Carbajal said he supported.
He said he also secured $4 million for biotechnology advancements at University Affiliated Research Centers that collaborate with the U.S. Army, including the Institute for Collaborative Biotechnologies at UC Santa Barbara.
Other provisions of the bill give U.S. service members a 2.7% pay raise, allow the secretary of defense to provide a basic needs allowance for food to qualified service members and reform the Uniform Code of Military Justice to prevent sexual assault and sexual harassment and to prosecute offenders.
Also included in the bill is a Carbajal amendment that authorizes the FireGuard program, which uses U.S. Department of Defense resources to help local jurisdictions detect and monitor wildfires, for five years in California.
The program previously had to be reauthorized each year, so the five-year provision will provide longer-term stability for emergency responders who rely on the system, Carbajal said.
(c)2021 Lompoc Record, Calif.
Visit Lompoc Record, Calif. at lompocrecord.com
Distributed by Tribune Content Agency, LLC.
---
---
---
---