Man dies after crashing car into security barriers at Navy base in Florida
By
Stars and Stripes
September 15, 2022
---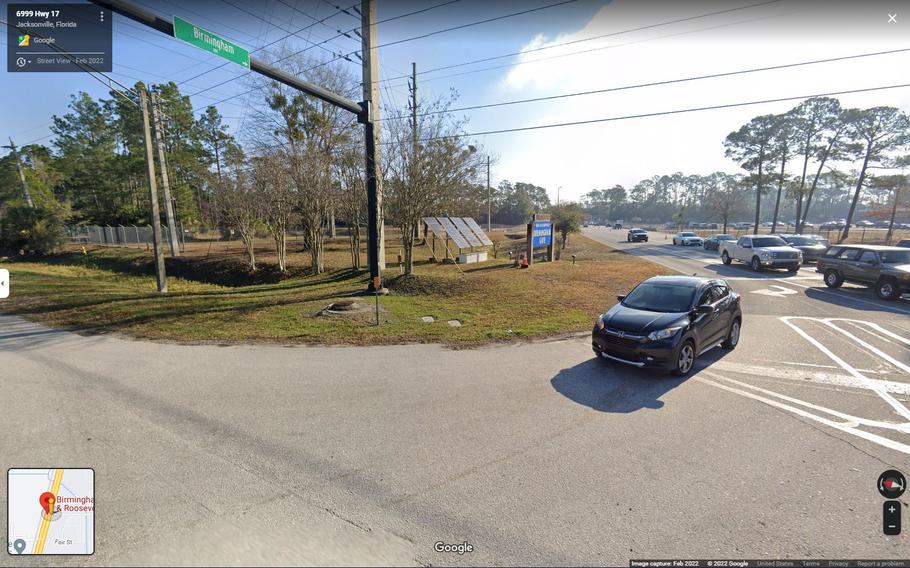 A man died Thursday morning at the front gate of Naval Air Station Jacksonville, Fla., after crashing his car into security barriers deployed by base guards, according to state police.
The man, who has not been identified, was driving a blue Nissan Altima when he attempted to enter the base. Police believe he was fleeing the scene of another accident at about 6:30 a.m. after hitting a car at an intersection about three miles from the Birmingham Gate of the base, Florida State Police Sgt. Dylan Bryan said. After the first crash, the driver of the Altima turned onto Birmingham Avenue where his car sideswiped a white Chevy Tahoe and then proceeded through the gate, attempting to enter the base without authorization.
At that time, the gate guards deployed a security barricade, which Bryan described as a metal wall that stood just above the hood of the Altima.
"At the speed he was traveling, he struck that barricade and … resulted in fatal injuries to the driver," he said.
The driver was not wearing a seat belt, which contributed to the severity of his injuries. Security personnel at the base did not use their weapons, Bryan said.
The driver is not believed to be affiliated with the base, according to a statement from NAS Jacksonville.
"We don't think it was any kind of intentional act as far as terrorism or malicious intent to harm on the base," Bryan said. "I just think he made the turn and didn't realize what he was going into."
Florida Highway Patrol is leading the ongoing investigation with assistance from the NAS Jacksonville Security Department and Naval Criminal Investigative Service, he said.
No one else was injured in the incident, Bryan said. In total, three vehicles were damaged — two that were hit by the driver and a third that happened to be crossing over the security barrier at the time that it was deployed.
The Birmingham Gate was closed Thursday following the accident, according to the base.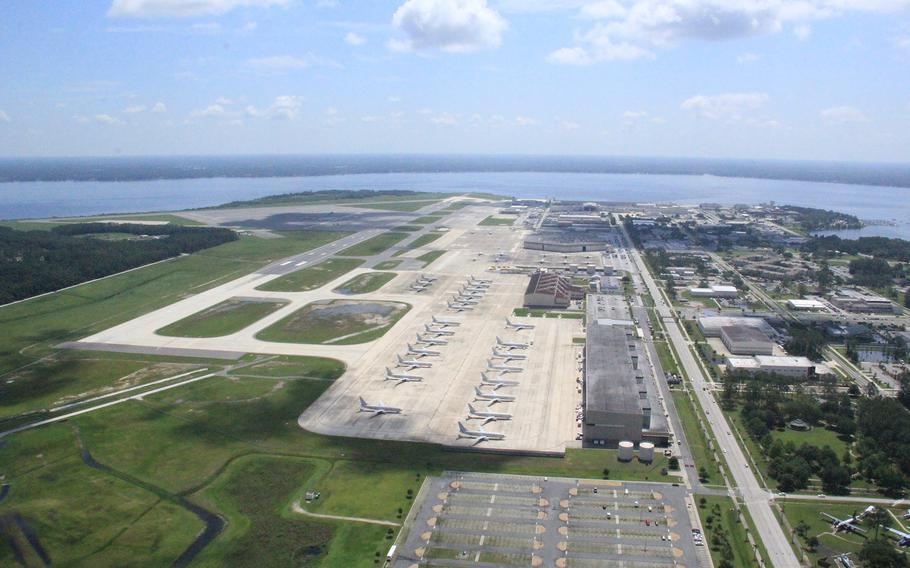 ---
---
---
---