US-led naval coalition in Middle East adds Red Sea task force
By
Stars and Stripes
April 13, 2022
---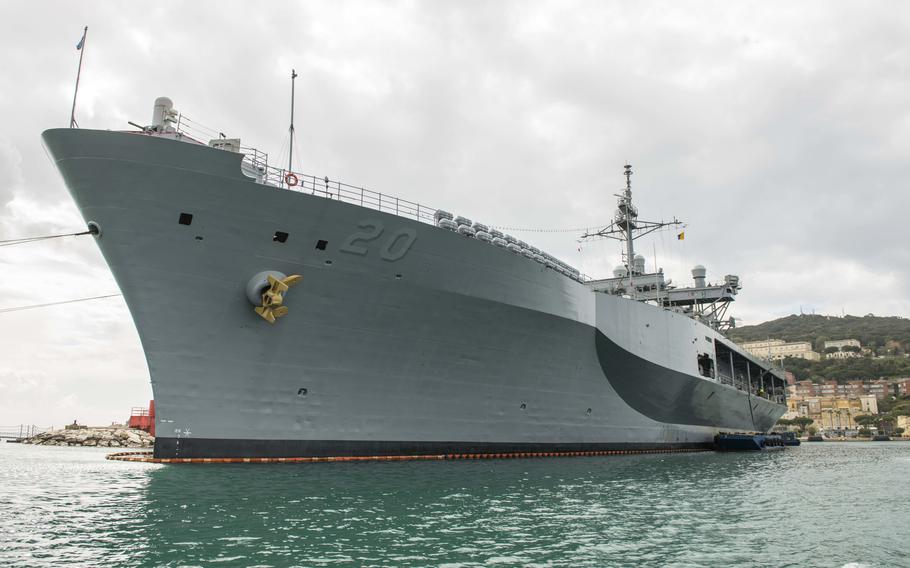 MANAMA, Bahrain — A naval task force commissioning on Sunday will patrol some of the world's most active shipping lanes in and around the Red Sea, where militant attacks and weapons seizures have increased in recent years.
Combined Task Force 153 will focus on the Red Sea, the Gulf of Aden and the connecting Bab al-Mandeb waterway, U.S. military officials told reporters Wednesday.
"These are strategically important waters that warrant our attention," said Vice Adm. Brad Cooper, commander of a 34-nation naval alliance known as Combined Maritime Forces.
Yemen's Houthi militia recently attempted to attack oil tankers in the region with explosive-laden boats, the Saudi Arabian-based Arab News reported. Meanwhile, an Iran-backed militant group seized a United Arab Emirates-flagged cargo vessel in January, The Associated Press reported.
Iran and Israel also have accused each other of attacking each other's ships in the region's waterways over the last year.
The task force will begin its first mission Sunday in the Red Sea aboard the USS Mount Whitney, the flagship of the Italy-headquartered U.S. 6th Fleet, which is currently operating with the 5th Fleet.
"Any destabilizing activity, including threats to commercial traffic and coastal infrastructure, really can have profound global impacts," said Cooper, who also helms U.S. Naval Forces Central Command and 5th Fleet.
About 10% of the world's shipping passes through the Suez Canal connecting the Mediterranean and Red seas, a New York Times report said last year.
About 15 people will staff the task force, which will coordinate among two to eight coalition ships on any given day, Cooper said.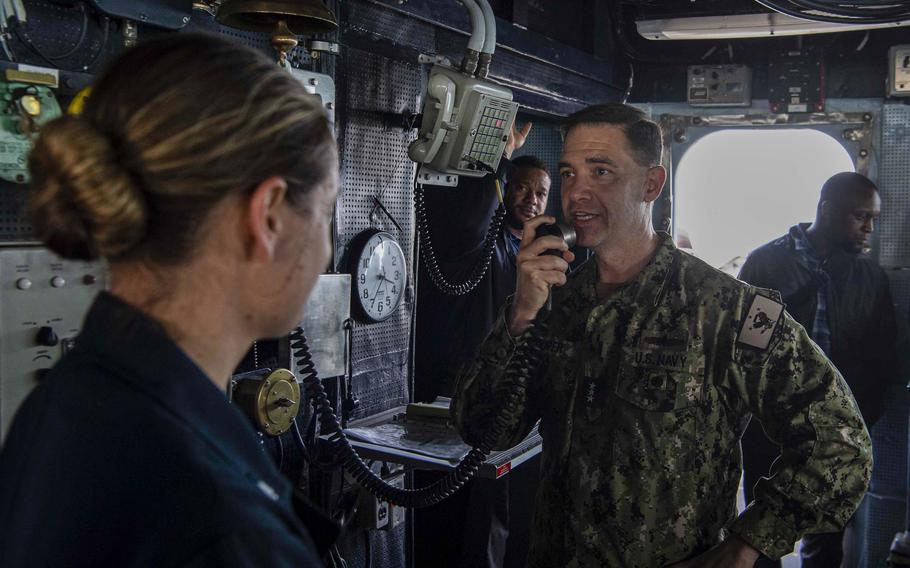 The ranks of CTF 153 are expected to be filled mostly by U.S. personnel at first, with staff from other partnered countries to join in the coming days, 5th Fleet spokesman Cmdr. Tim Hawkins said.
An unnamed regional partner is expected to assume the leadership role later this year, Hawkins added.
The new task force joins three existing ones in the Combined Maritime Forces. It will take over responsibilities previously held by Task Force 150, which will refocus on the Gulf of Oman and the North Arabian Sea, Cooper said.
The other two task forces focus on countering piracy and patrolling the seas around the Persian Gulf.
Some 9,000 weapons were seized by the U.S. 5th Fleet around the Middle East last year, mostly in the Gulf of Oman and the Persian Gulf. The number is three times more than the previous year, Cooper said. 
---
---
---
---