Crew of US Navy ship assists in drug bust off Africa valued at $350M
Stars and Stripes
April 7, 2022
---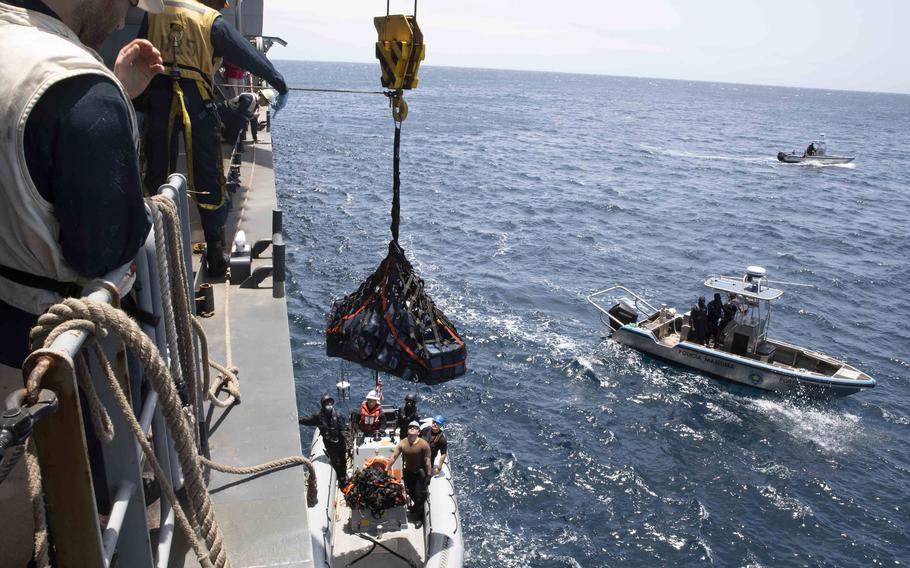 American service members aboard the USS Hershel "Woody" Williams recently helped seize an estimated $350 million in suspected cocaine from a fishing vessel sailing near the island country of Cape Verde, U.S. Africa Command announced Thursday.
Seven people were arrested and about 13,228 pounds of suspected cocaine was seized in the April 1 bust, during which the Brazilian-flagged vessel was boarded and inspected, Africa Command said in a statement.
U.S. sailors, Coast Guardsmen and Marines boarded the vessel under the jurisdiction of Cape Verde and in support of law enforcement agents from the country, according to the statement.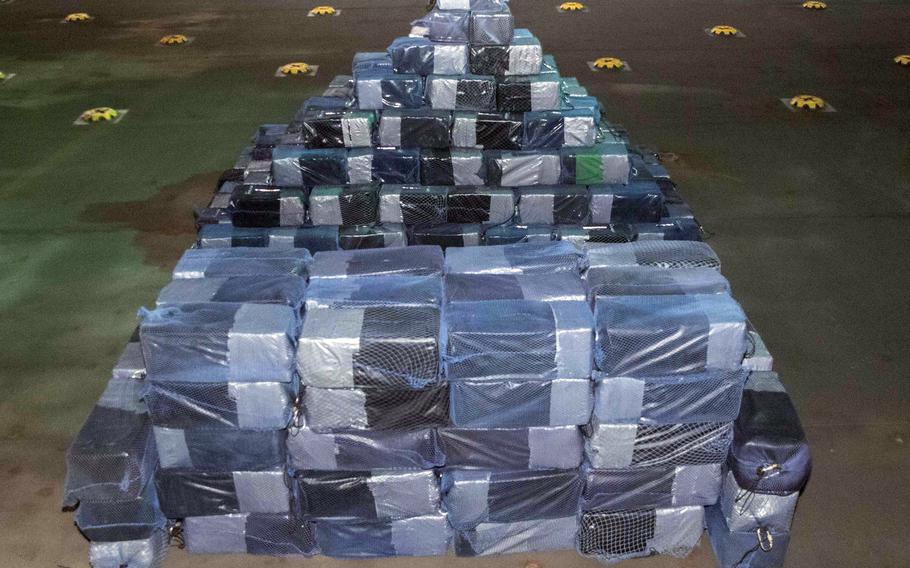 Cape Verde is a chain of islands in the Atlantic Ocean about 400 miles west of Dakar, Senegal.
U.S. maritime services regularly work with African nations to assist them in addressing sea-based security challenges, including terrorism, piracy, illegal fishing and narcotics trafficking, the statement said.
"Illicit activity in the maritime undermines the economic development of the entire African continent," Rear Adm. Anthony Carullo, director of operations for U.S. Naval Forces Africa, said in the statement. "This successful interdiction sends a clear message that the countries of West Africa are poised to enhance their national and regional prosperity by intercepting and prosecuting illegal activity."
The Hershel "Woody" Williams, an expeditionary sea base homeported at Souda Bay, Greece, operates within U.S. 6th Fleet's area of responsibility, and is the first ship assigned to AFRICOM.
---
---
---
---