US sailor charged as co-defendant in 2020 shooting at Guam basketball court
By
Stars and Stripes
April 6, 2022
---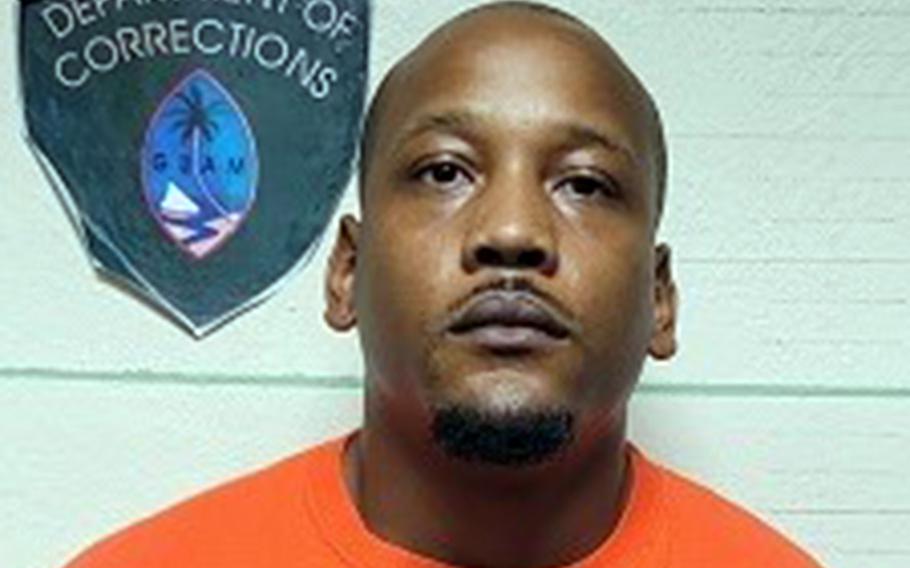 A Navy sailor is facing charges in Guam Superior Court from an October 2020 shooting at an Agana Heights basketball court, according to court records.
Eric Benjamin Salone, 27, was indicted March 24 on two counts of aggravated assault, terrorizing and possessing a firearm without a required ID card. The assault and terrorizing charges come with the special allegation of use of a deadly weapon.
Salone, who was freed on $100,000 bond March 25, is scheduled to appear in court Thursday, Carlina Charfauros, a spokeswoman for Attorney General Leevin Taitano Camacho, wrote in an email to Stars and Stripes on Wednesday. Salone is expected to be arraigned at the hearing, the Pacific Daily News reported Tuesday.
Salone is charged as a co-defendant to Nicholas Moore, 23, a civilian charged with shooting an unidentified person in the leg at the basketball court on Oct. 15, 2020, according to an indictment and a magistrate's complaint.
"We take the allegations against this service member seriously, and do not condone any action that violates civilian or military law," acting Joint Region Marianas spokeswoman Catherine Norton wrote in an emailed statement to Stars and Stripes on Wednesday.
Norton declined to answer questions about Salone's rank and duty station. The island is home to Naval Base Guam and Andersen Air Force Base.
The indictment does not detail Salone's alleged role in the shooting. The complaint describes a third person, an unnamed accomplice, also firing a weapon from Moore's vehicle that night.
According to the complaint, an unnamed subject at the U.S. Naval Hospital Guam on Oct. 15, 2020, told Guam Police that a man driving a black Ford F-150 truck shot him in the right leg above the knee sometime before 9:14 p.m. The victim was hesitant to provide details, but police recovered a .38-caliber bullet, according to the complaint.
Moore, whom was described by witnesses in court records as a drug dealer, is charged in two other cases with murder and criminal sexual conduct for the alleged sexual assault of a 14-year-old girl, according to magistrate's complaints.
During their investigation into the death two weeks later of Michael Castro, police discovered that Moore owned .38- and .45-caliber handguns and drove a black F-150, according to the complaint. A search warrant uncovered evidence of the basketball shooting on Moore's phone and the alleged victim identified him as the shooter.
Castro, 28, went missing Oct. 29, 2020, the Pacific Daily News reported in June. His bloodied and bullet-riddled vehicle was found at Moore's house, along with a .45 pistol with Castro's DNA on it.
Police announced on Oct. 27 the recovery of what were believed to be Castro's remains, which were found in a container in Yigo, according to the newspaper.
---
---
---
---