Navy reserve officer charged with fraud and bribery in Afghan visa case
By
Stars and Stripes
March 15, 2022
---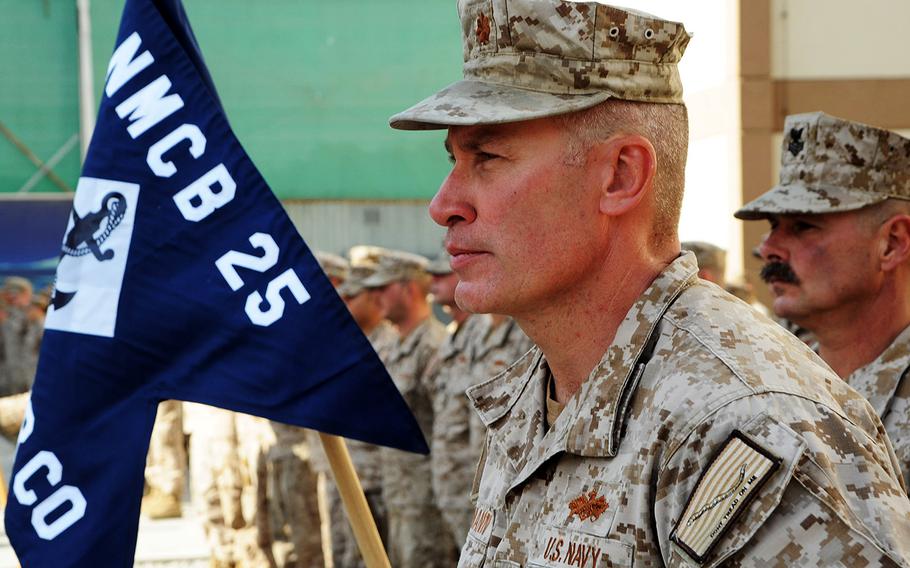 Updated at 10 a.m. CET, March 18, 2022.
NAPLES, Italy — A U.S. Navy Reserve commander living in Naples faces bribery and fraud charges after federal prosecutors said he admitted to writing fake recommendation letters for Afghan nationals seeking visas to live in America.
Cmdr. Jeromy Pittmann, 53, of Pensacola, Fla., appeared in a New Hampshire U.S. district court on Friday, the Justice Department said in a statement that day.
If convicted, Pittmann faces up to 20 years in prison.
Court records show that Pittmann was scheduled to be released from federal custody Friday but is required to seek approval for federal prosecutors if he travels outside of Italy.
A hearing in the case is scheduled April 11.
Pittman was a civilian supervisory engineer working at Naval Support Activity Naples' Capodichino site. He was assigned to the N4 Force Engineering Directorate as part of U.S. Naval Forces Europe and Africa/U.S. 6th Fleet, said Lt. Cmdr. Andrew DeGarmo, a Navy spokesman based in Washington D.C.  
Pittmann's lawyers did not immediately respond to an email seeking comment.
Pittmann is accused of receiving thousands of dollars for writing more than 20 false recommendation letters between May 2018 and September 2020 vouching for Afghan citizens seeking a Special Immigrant Visa through the State Department, according to court documents.
The visa program for translators and others who aided U.S. personnel in Afghanistan was plagued by delays, lack of coordination and understaffing, the State Department Inspector General found in 2020. Some candidates had been waiting for years for approval when the Taliban captured Kabul last year.
The State Department learned about the allegations against Pittmann through a complaint made in September 2020, court documents show.
In the letters, Pittmann claimed he knew and had supervised the applicants in their roles as translators for the U.S. Army and NATO, that the applicants were in danger and that they posed no threat to national security, according to court records.
"Just by being a translator directly supporting the United States army (sic) and NATO forces his life is in jeopardy some of the extremist and Taliban consider him a traitor despite his hardship he always shows up for work," Pittmann wrote, according to a letter included in the criminal complaint by investigators.
Investigators said Pittmann's email account shows he was contacted by an unnamed person in 2018, asking if he could write recommendation letters.
Subsequent emails discuss payments, according to court documents.
In one case, investigators alleged that Pittmann received at least $1,500 for three letters.
The U.S. Special Inspector General for Afghanistan Reconstruction, Naval Criminal Investigative Service and the Defense Criminal Investigative Service have been investigating the case.
---
---
---
---