Navy reinstates bachelor's degree program to diversify its pool of officer candidates
By
Stars and Stripes
March 11, 2022
---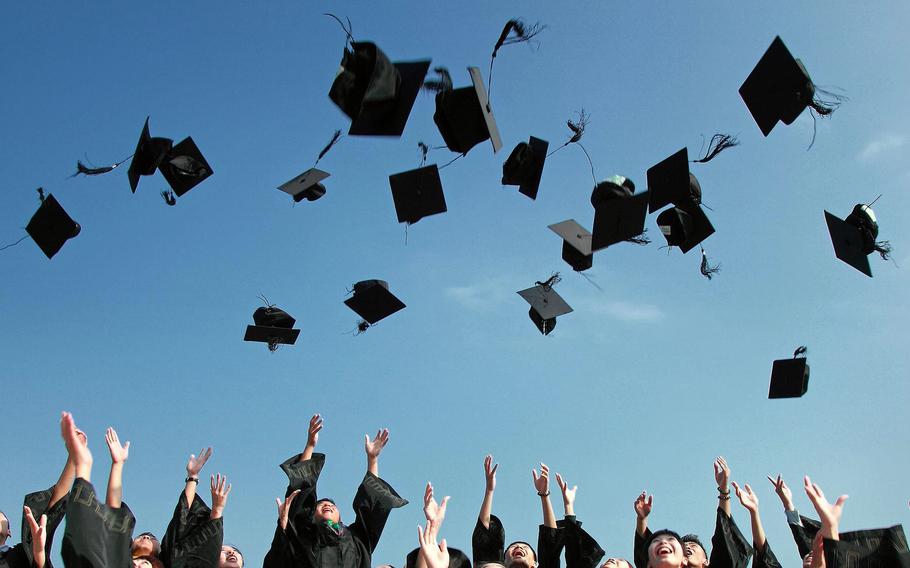 The Navy, as part of a move since summer 2020 to diversify its ranks, has reinstated its Baccalaureate Degree Completion Program, partly as a means of attracting officer candidates from minority communities.
The program is set up to assist college students and graduates who want to become commissioned officers, the Navy Recruiting Command announced March 7.
The program helps qualified applicants complete their final two years of college on their way to a naval commission. Applicants must be U.S. citizens, at least 19 years old and already have at least 60 semester or 90 quarter hours of credit from an accredited college or university.
If accepted into the program, candidates must complete the requirements for a bachelor's degree within 24 months, according to the command. There are other qualifying factors, including age limits and a minimum 2.8 GPA on a 4.0 scale.
The Navy phased the program out in 2003 due to budgetary considerations and replaced it with other programs, including several pre-service and post-enlistment programs that allowed students to receive financial incentives, food and housing while attending the Navy's training schools.
The bachelor's degree program was one effort to diversify the service by providing more opportunities to minorities to succeed, according to the Navy.
"Bringing [the degree completion program] back widens the talent pool in our officer ranks by offering opportunities to students at universities without an existing NROTC program," recruiting command spokesman Cmdr. Dave Benham said in an email Thursday to Stars and Stripes.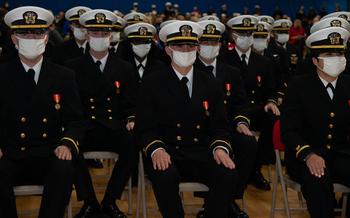 Reinstating the program was one of about 60 recommendations in a 142-page report released in January 2021 by Task Force One Navy. It looked for ways to enhance diversity in the service by soliciting feedback from hundreds of sailors through focus groups and surveys.
Task Force One Navy arose at Chief of Naval Operations Adm. Michael Gilday's direction in July 2020 following nationwide protests over U.S. race relations in spring and summer that year, the report states.
The report found that the bachelor's degree program had previously "produced opportunities for minorities seeking a commission" and provided financial assistance to help them achieve that goal.
"One change is the stipulation that this is only for universities that don't already have a Navy ROTC," Benham said. "This way, we are ensuring we reach new markets without an existing Navy presence."
The recruiting command, based at Millington, Tenn., highlighted the many benefits to those who enroll.
Students automatically start receiving the full pay and allowances of an officer candidate petty officer third class, the same paygrade as an E-4, according to the March 7 announcement. Candidates in the program may also advance in paygrade, for example, by making the dean's list in two successive semesters.
"A lot of college students have a job on the side while they study," Cmdr. Howard Bryant, director of outreach and diversity at Navy Recruiting Command, said in the announcement. "This program will help free up time so they can focus on their studies, as well as guarantee a job after they graduate."
The program allows students to commission as officers in surface warfare, special warfare, explosive ordnance disposal and as naval pilots and flight officers. It is also available to sailors in the active or inactive Navy Reserves and other reserve service branches.
---
---
---
---