Navy airlifts hiker with possible head and spinal injuries after 30-foot fall on Guam
By
Stars and Stripes
March 1, 2022
---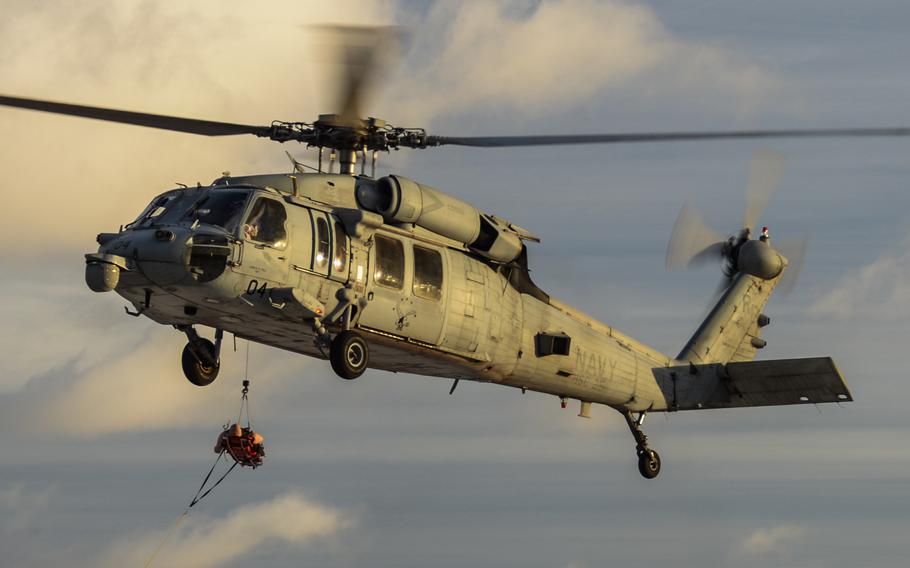 First responders and a U.S. Navy helicopter rescued an injured woman who fell approximately 30 feet while hiking on Guam, the Navy said Monday.
The fall happened Friday morning during a group outing at the Cetti Bay hiking trails in Umatac, about 8 miles south of Naval Base Guam, according to a press release from the Guam Fire Department.
First responders from the fire department reached the 35-year-old woman at 11:25 a.m. and began medical treatment.
Meanwhile, U.S. Coast Guard Sector Guam informed Helicopter Sea Combat Squadron 25 of a fallen hiker with possible head and spinal injuries, squadron spokesman Lt. j.g. Juan Suarez told Stars and Stripes by email Monday night.
The squadron dispatched an MH-60S Seahawk helicopter from Andersen Air Force Base to the scene, where the crew picked up the patient. The crew's flight surgeon treated the woman for her injuries en route to Naval Hospital Guam.
The woman arrived at the hospital around 12:25 p.m., according to the fire department. The remaining members of her hiking party returned on foot with the first responders.
The injured woman's status was not immediately clear, Suarez said.
---
---
---
---