Navy approves additional week of paid parental leave for secondary caregivers on active duty
Stars and Stripes
February 15, 2022
---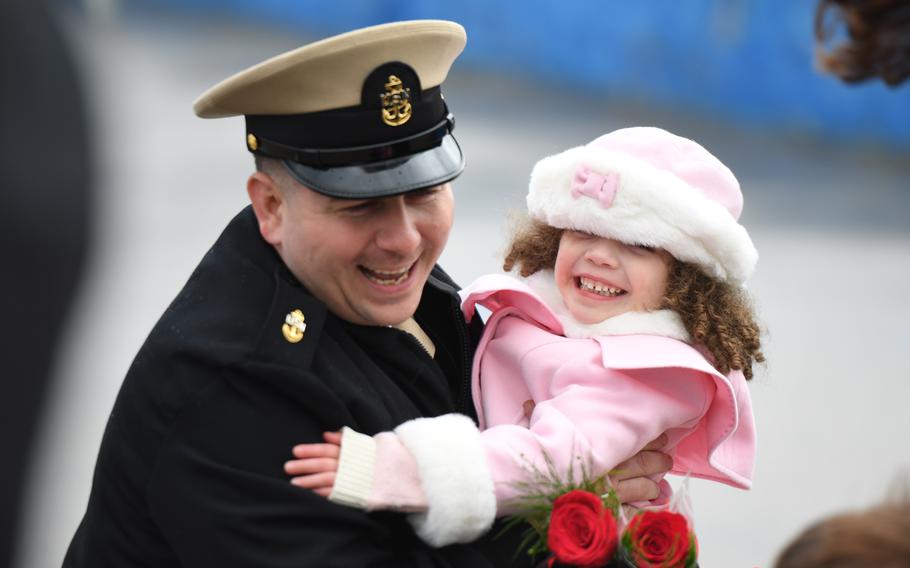 Sailors who are designated secondary caregivers now qualify for up to three weeks of paid parental leave after the birth or adoption of a child, the Navy said this week.
Previously, secondary caregivers received two weeks of leave. The new policy, which took effect Feb. 11, brings the Navy and the Marine Corps into alignment with the Army and Air Force.
The extension is an interim solution until a more significant upgrade to 12 weeks of paid parental leave takes effect at the end of the year, Vice Adm. John B. Nowell Jr., chief of naval personnel, said in a service memo Monday.
That change, which will apply to both primary and secondary caregivers, was approved in the 2022 National Defense Authorization Act.
In the meantime, the Navy will work with the Defense Department to update regulations and modify its e-leave system to reflect the change, Nowell said.
Sailors who had not yet taken their authorized parental leave as of Feb. 11 qualify for the extra week. Those who already have are ineligible for the extra time, the Navy said.
For now, a sailor who gives birth qualifies for six weeks of maternity leave. If she is the designated primary caregiver, she gets an additional six weeks of parental leave, according to Navy policy.
Parental leave cannot be charged against a service member's accrued annual leave and may be used only by service members who are designated as a primary or secondary caregiver, officials said.
The leave must be taken within a year of the birth or adoption of a child, according to the policy.
---
---
---
---