Three top Navy leaders of Seabees battalion command fired amid investigation
By
Stars and Stripes
February 7, 2022
---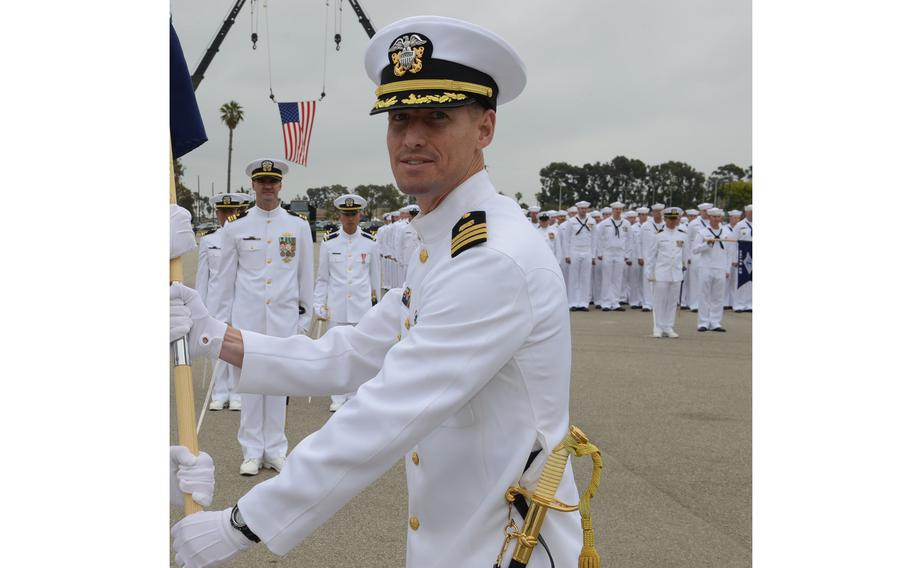 The Navy fired the top three leaders of its Amphibious Construction Battalion 2 last week amid an ongoing investigation, service officials said Monday.
Rear Adm. John V. Menoni, the commander of Expeditionary Strike Group 2, relieved Capt. Jeffrey Lengkeek, the battalion commander, Cmdr. Michael Jarosz, its executive officer, and Command Master Chief Matthew Turner, its top enlisted leader, over a "loss of confidence in their abilities to effectively perform their leadership roles," according to a Navy statement. The firings come amid an ongoing formal command investigation, said Lt. Cmdr. Paul Newell, a spokesman for Expeditionary Strike Group 2.
Newell declined further comment about the investigation, but he said the Navy does not "intend to take further disciplinary" action against the leaders.
Since July 2020, Lengkeek and Jarosz had served as the Seabee battalion's top officers based at Joint Expeditionary Base Little Creek, Va. Turner had been the unit's top enlisted sailor since July 2019.
The former battalion leaders will be temporarily assigned to Menoni's staff, according to the Navy. They have been replaced at ACB 2 by Capt. Brian C. Finman, Cmdr. Henry P. Pierce IV, and Master Chief Todd Mangin, who will hold those positions until a new permanent command triad is put in place, the Navy said.
The service said none of the unit's ongoing or upcoming missions or training were expected to be impacted by the unscheduled command change.
---
---
---
---