Another former Navy officer pleads guilty to bribery in 'Fat Leonard' scandal
By
Stars and Stripes
January 27, 2022
---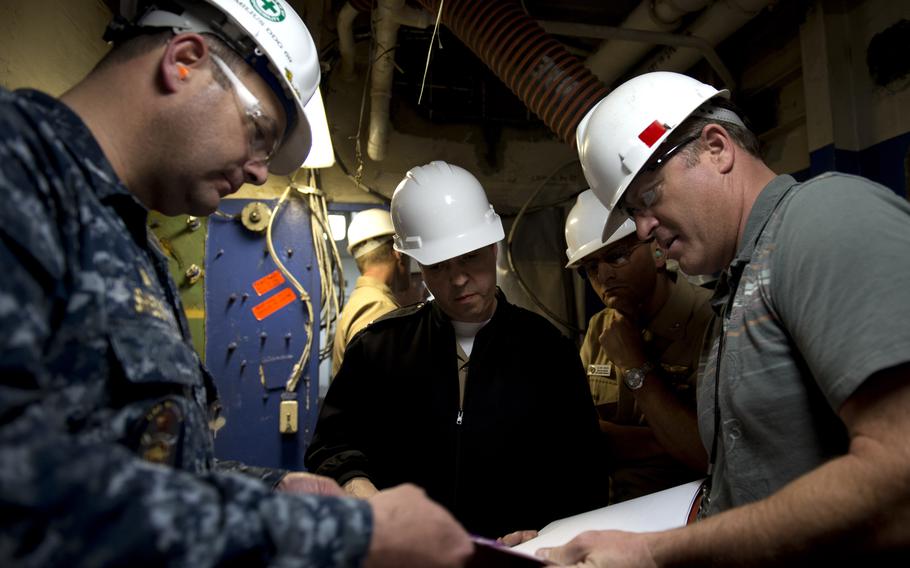 The former commander of a U.S. Navy destroyer pleaded guilty in federal court Wednesday to bribery, admitting he accepted lavish meals, hotel stays and the services of prostitutes from defense contractor Leonard Glenn Francis in exchange for classified information.
Stephen Shedd, who once commanded the USS Milius, admitted in Southern District Court of California that he and eight other indicted officers from the Navy's 7th Fleet received bribes from "Fat Leonard" worth more than $250,000, the Department of Justice said in a news release Wednesday.
"The defendant has admitted he was one of the many whose allegiance was switched from the Navy to Leonard Francis," U.S. Attorney Randy Grossman said in the release. "This abdication of the defendant's duties to the Navy and the United States comes with heavy consequences."
Shedd, 48, pleaded guilty to conspiracy to commit bribery, which carries a maximum term of five years in prison and a $250,000 fine, and to bribery of a public official, with a maximum sentence of 15 years and a $250,000 fine. Sentencing is scheduled for July.
All nine officers were indicted by a federal grand jury in March 2017 for allegedly taking bribes from Francis, who was owner and CEO of the Singapore-based Glenn Defense Marine Asia, the DOJ said.
Francis began recruiting Navy personnel to direct contracts toward his company around 2006. He pleaded guilty in federal court in January 2015 and began cooperating with investigators. He has not yet been sentenced.
His firm provided goods and services for U.S. Navy ships while in port, such as security, food, water and waste removal.
Shedd is the third defendant to plead guilty, the DOJ said.
The remaining six — Rear Adm. Bruce Loveless; Captains David Newland, James Dolan, David Lausman and Donald Hornbeck; and Cmdr. Mario Herrera — are scheduled for trial next month.
They are accused of conspiring to trade military secrets and influence for sex parties with prostitutes, luxurious dinners and travel, and other extravagances, the DOJ said.
Shedd served as 7th Fleet's South Asia policy and planning officer from 2006 to 2008, duties that included identifying ports Navy ships would visit, the DOJ said. He served as executive officer and then commander of the Milius from 2011 to 2014.
"Mr. Shedd's disgraceful actions while serving in a sensitive position with the U.S. Navy's 7th Fleet betrayed the standards and expectations of all members of the Armed Forces and jeopardized the Fleet's safety and security," Kelly Mayo, director of the Department of Defense Office of Inspector General, Defense Criminal Investigative Service, said in the news release.
---
---
---
---