Navy and Coast guard stop boat in Caribbean with suspected cocaine shipment worth $22M
Stars and Stripes
January 21, 2022
---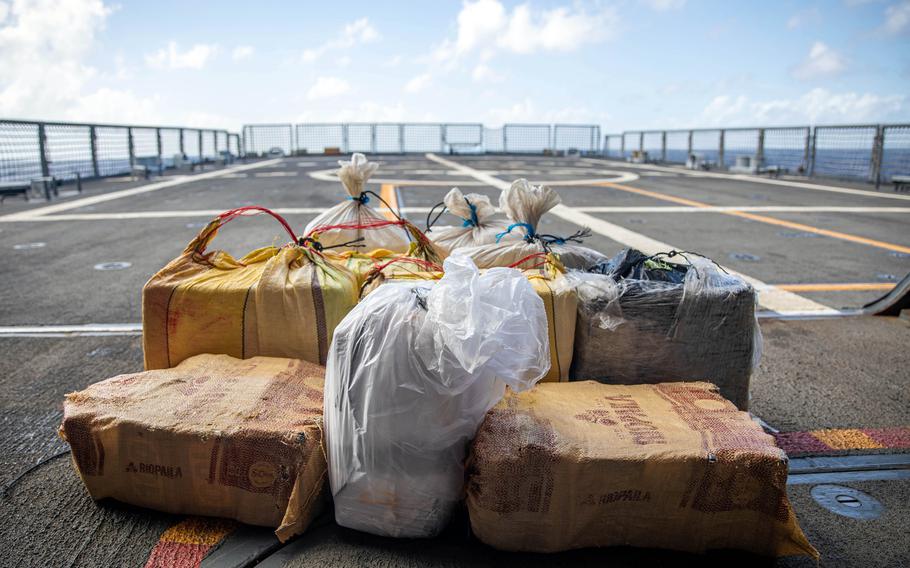 The U.S. Coast Guard and Navy seized what they suspect is cocaine worth an estimated $22 million during a recent interdiction in the Caribbean Sea.
The littoral combat ship USS Milwaukee was involved in the Jan. 7 confiscation, which totaled roughly 700 pounds, U.S. 4th Fleet announced in a statement.
"It is a good feeling knowing that a large number of drugs will not make it onto the streets of America or our partners in the Caribbean," Cmdr. Brian Forster, the Milwaukee's commanding officer, said in the statement Wednesday.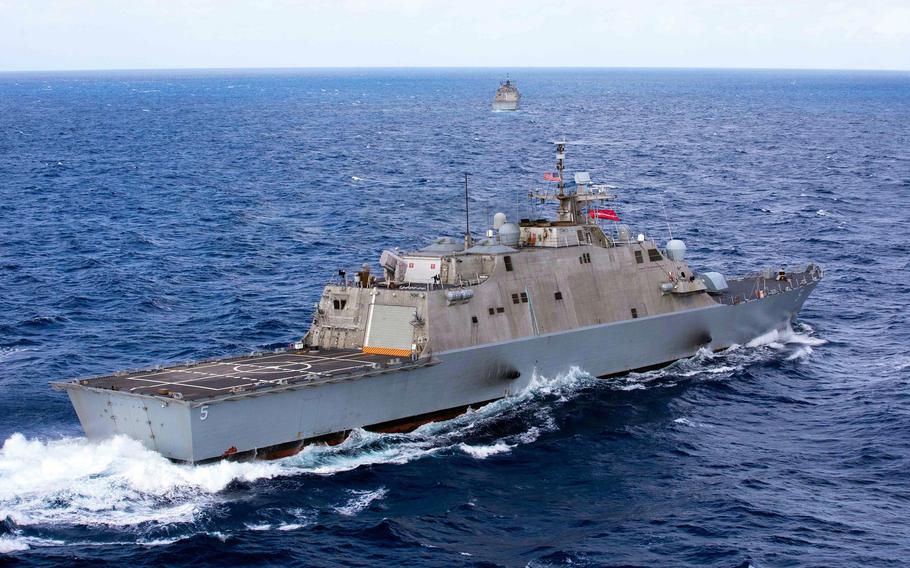 The operation began when a patrol plane spotted a suspected drug smuggling boat, and the Milwaukee was directed to intercept.
The ship deployed its MH-60S Sea Hawk helicopter and a rigid-hull inflatable boat, according to the statement.
The Coast Guard detachment saw packages being thrown into the water and then gained control of the boat. Coast Guard personnel recovered the packages from the water and five people were detained, the statement said.
The Milwaukee had deployed to the 4th Fleet's area of operations to support Joint Interagency Task Force South's mission, which includes interruption of drug trafficking in the Caribbean and eastern Pacific Ocean.
---
---
---
---