TikTok video shows onboard tribute to naval officer whose body was being flown home
by
Chad Garland
Stars and Stripes
December 14, 2021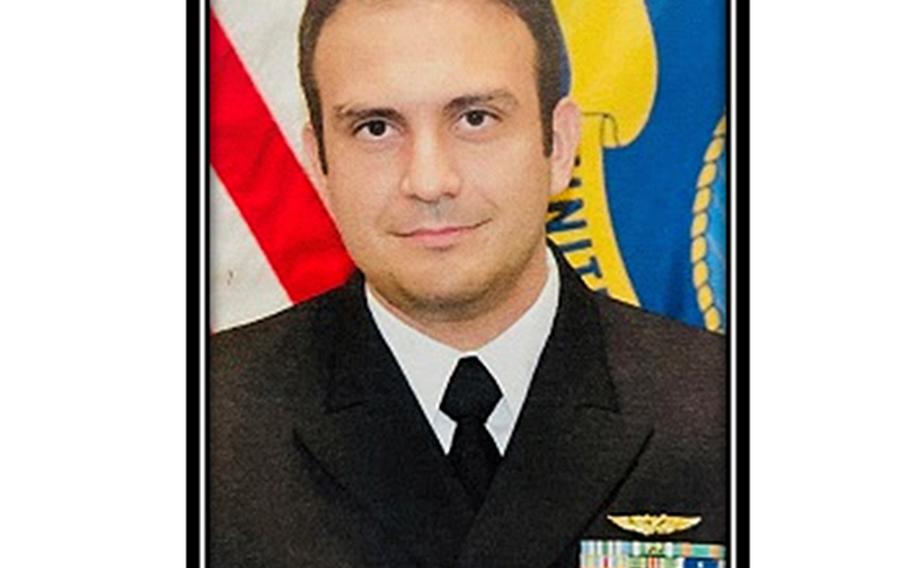 A TikTok video of an American Airlines crew member paying tribute to a Navy officer whose remains were being flown home to North Carolina earlier this month has been viewed over 16 million times.
After requesting over the public address system that all service members and veterans aboard raise their hands, the crew member asks surrounding passengers to thank them.
He then says there's an "extra person on board" who is not in the passenger cabin, but in the cargo hold.
"His name is Lt. Cmdr. Daniel Nin," the man says in the video. "He was serving for us up in the New England states, and we're taking him to Raleigh-Durham so he can be laid to rest by his mother and survived by his 8-year-old son."
The video, recorded by a TikTok user named @randyrose71, had garnered more than 2.9 million likes in five days as of Tuesday morning. Celebrity Jenny McCarthy, who is followed by 1.7 million users of the app, said in the comments that it made her cry.
"God bless to all who serve their lives for us," said McCarthy's comment, which itself garnered some 40,000 likes.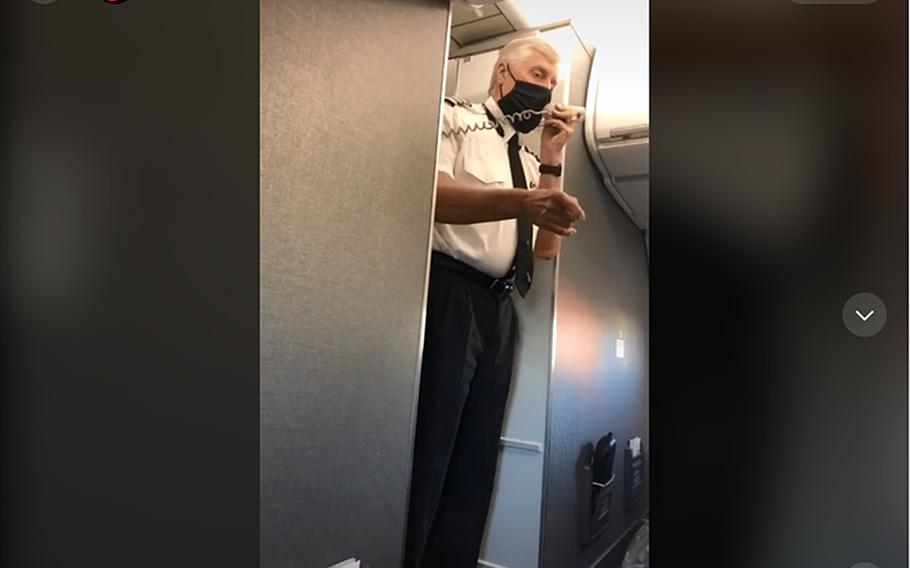 But the video led to a case of mistaken identity as many viewers heard a different last name. Articles soon popped up about Daniel Min, apparently based on trending online activity using that name.
The articles incorrectly identified the dead naval officer as an Army lieutenant, whose LinkedIn profile says he is based in Oklahoma.
Nin lived in Rhode Island, where he was the academic director for the Navy Supply Corps School at Naval Station Newport.
The 2008 Naval Academy graduate was found unresponsive in his off-base apartment and pronounced dead there Nov. 15, Cmdr. Brian Wierzbicki, a spokesman for Naval Education and Training Command, said Monday in an email.
"While his passing has left us filled with grief, we are choosing to remember Danny as a dedicated father, son, brother and shipmate," Capt. Mike York, the school's commanding officer, said in a statement posted to the school's Facebook page Nov. 19.
The school held a memorial service for Nin on Dec. 2.
The video was likely taken on Dec. 8 during a flight from Boston to Raleigh-Durham via Charlotte, American Airlines spokesman Curtis Blessing said in an email Monday. Citing privacy reasons, he declined to name the crew member.
Nin's remains were escorted by Lt. Cmdr. Susannah Tobey, a reserve instructor at the supply school and the assigned casualty assistance calls officer, Wierzbicki said.
Tobey appears in a second video posted by the same user, who was seated in her row and can be heard thanking her in one of the videos before the crew member leads a moment of silence.
---
---
---
---