Navy police officer on Guam suspended following drunken driving arrest
by
Matthew M. Burke 
Stars and Stripes
December 8, 2021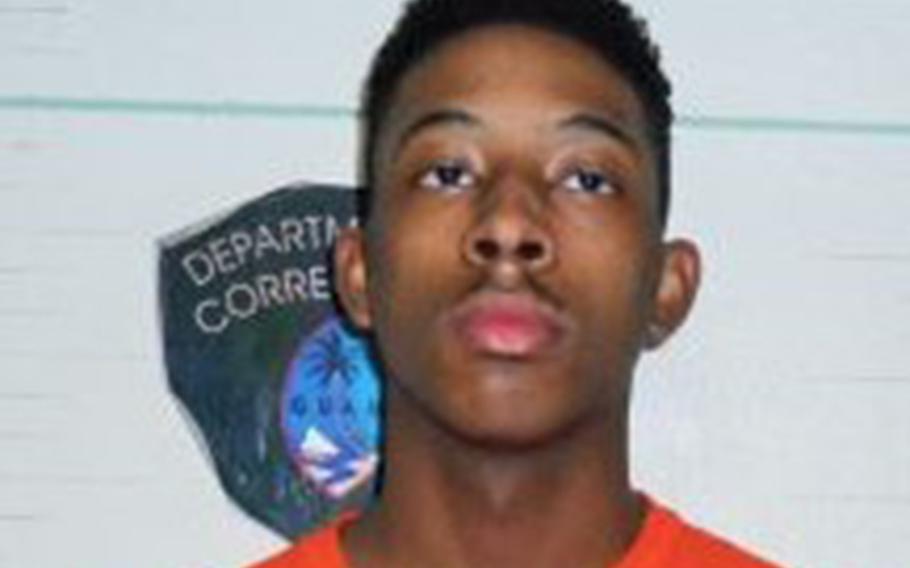 A Navy police officer on Guam, found bloodied and unresponsive in a damaged automobile over the weekend, faces a drunken driving charge, a Navy spokeswoman said Wednesday.
Master-at-Arms Seaman Apprentice Deadrien Harris, 19, of Mississippi, was arrested on a charge of misdemeanor driving while impaired at 1:53 a.m. Saturday in a Tumon hotel parking lot, according to a magistrate's complaint filed that day.
Harris' shirt and hands were stained with blood and his breath smelled of alcohol, according to police statements in the complaint. He refused a field sobriety test and any form of test to determine his blood alcohol content, according to police.
Harris is assigned to the security forces at Naval Base Guam, base spokeswoman Theresa Cepeda wrote in an email to Stars and Stripes on Wednesday. She said the incident is under investigation and the command is cooperating with local authorities.
Harris was placed on an administrative detail after the incident, Cepeda said. She declined to comment further.
Guam Police arrived shortly after 1:30 a.m. at Tsubaki Towers on Gun Beach Road on Guam's northwest coast, where a security guard saw a damaged, red Mazda 3 enter the parking lot, the complaint states.
Police reported finding the car, its windshield cracked and its hood damaged, with Harris inside and a pool of vomit outside the driver's door. The sailor, whom police roused with some difficulty, said he'd been in the parking lot the whole night, according to the complaint.
Harris became unresponsive to further questions, began scrolling through his mobile phone and was eventually removed by force from the car, according to the complaint.
He was released on $1,000 bond later that day, the release document states.
Harris was ordered to stay away from Tsubaki employees, to report to the probation department weekly, forfeit his passport and refrain from driving. He is scheduled to appear in court 10 a.m. Dec. 29.
---
---
---
---