USS Antietam sailors recover dead body from Tokyo Bay near Yokosuka
by
Alex Wilson and Hana Kusumoto
Stars and Stripes
November 5, 2021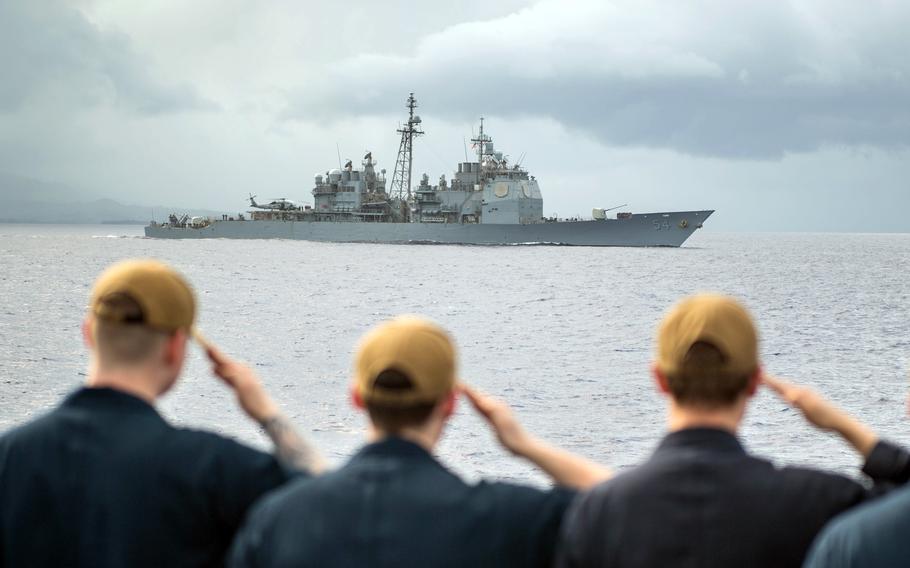 YOKOSUKA NAVAL BASE, Japan – The crew of a U.S. Navy guided-missile cruiser recovered a body last week while the ship was in Tokyo Bay.
The USS Antietam was anchored near Yokosuka on Oct. 28 when its crew spotted a person in the water around 7 p.m., according to an email Thursday from Task Force 70 spokesman Lt. Cmdr. Joseph Keiley.
The individual was clearly deceased when pulled from the bay, a spokesman for Japan's 3rd Regional Coast Guard Headquarters told Stars and Stripes on Friday. Government officials in Japan typically speak to the media on condition of anonymity as a condition of their employment.
The Antietam sailors carried the body to shore via a rigid inflatable boat, Keiley said.
He said the person was neither an American citizen nor an individual under the status of forces agreement that applies to people in Japan with the U.S. military. Keiley said he had no other information to provide.
The coast guard spokesman said the body has been identified, but he declined to identify the person or provide further details. He said no foul play is suspected in the death.