US Navy nuclear sub strikes object in Indo-Pacific waters, minor injuries reported
by
Corey Dickstein
Stars and Stripes
October 7, 2021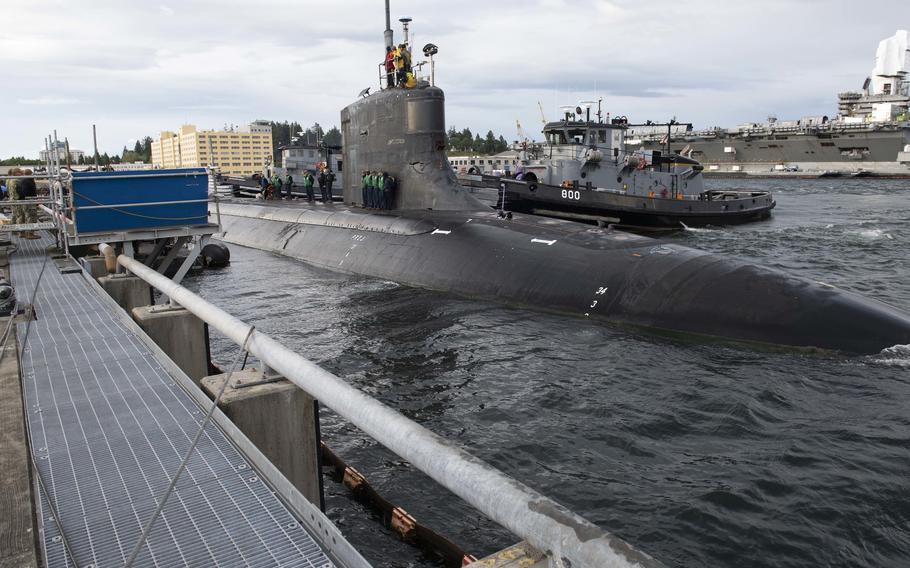 The USS Connecticut, a nuclear-powered fast-attack submarine, was damaged Saturday when it struck an object while submerged in international waters in the Indo-Pacific region, the U.S. Navy said Thursday.
The Navy reported several injuries among the crew that were not life threatening and the service said damage to the submarine was under assessment. The service did not describe the object that the boat struck.
"The submarine remains in a safe and stable condition," the Navy statement said. "USS Connecticut's nuclear propulsion plant and spaces were not affected and remain fully operational. The extent of damage to the remainder of the submarine is being assessed."
The Navy said the incident would be investigated.
A Navy official described the injuries suffered by sailors aboard the Connecticut as "pretty minor." The official declined Thursday to provide additional information about the incident, citing the forthcoming probe.
A spokesman for the Hawaii-based Pacific Fleet on Thursday would not say where the submarine was operating when the collision occurred. However, an unnamed official told U.S. Naval Institute News that it was in the South China Sea.
The ship was able to continue on its own accord toward a port, and the service did not request any assistance after the incident, according to the Navy. The unnamed official also told the U.S. Naval Institute News that the boat was expected to port soon in Guam.
The Connecticut is one of three of the Navy's Sea Wolf-class nuclear attack subs, which date back to the Cold War era. The boat is based at Naval Base Kitsap-Bremerton, Wash., and the Navy said it deployed in late May to the Indo-Pacific region.
Stars and Stripes reporter Seth Robson contributed to this report.