Navy's tuition assistance will cover more credit hours, but fewer may qualify for program
By
Stars and Stripes
September 29, 2021
---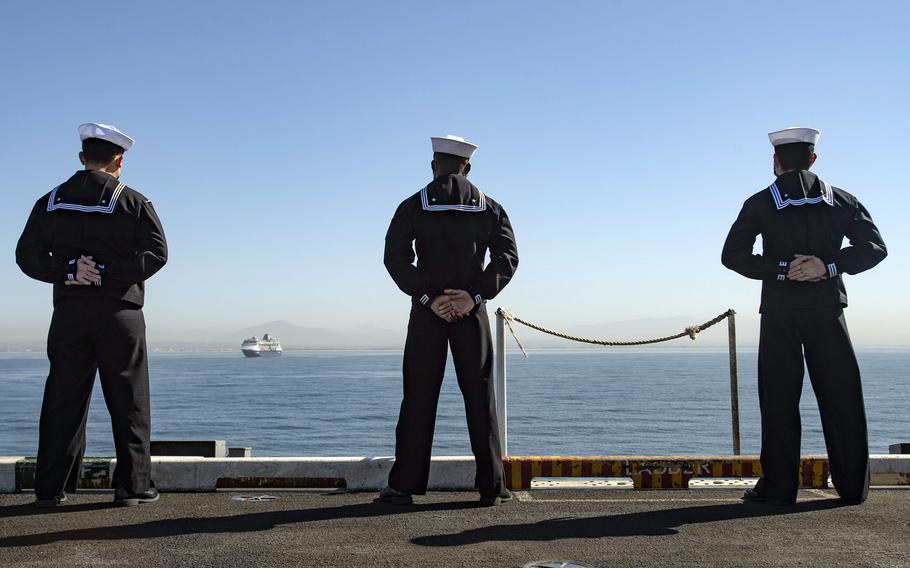 The U.S. Navy is expanding the number of credit hours covered by its tuition assistance program, but also raising the bar for sailors to qualify for the program, according to an announcement Tuesday.
Effective Friday, the number of credit hours the Navy pays for annually will increase from 12 to 18, according to a servicewide message from Vice Adm. John Nowell Jr., the chief of naval personnel. 
"We are committed to ensuring fully qualified sailors can take advantage of this increased educational opportunity in a manner that reinforces our commitment to professionalism, warfighting, and retention," Nowell said.
However, sailors are limited to two funded classes per fiscal quarter. They'll also be required to have a minimum of three years of Navy service to qualify for the program, a one-year increase over previous requirements.
Nowell's announcement made clear that sailors who previously used tuition assistance after two years of service must now wait until their third year.
Other new requirements include individual trait marks of 3.0 or greater on a sailor's most recent evaluation or fitness report and no nonjudicial punishment or courts-martial in the past 12 months. That's an increase of six months from the previous policy.
Additional requirements may also be implemented by commanders, Nowell said.
"Operational readiness remains our top priority," he wrote. "As always, commanding officers may establish benchmark qualifications for Sailors and officers under their command, and manage off-duty education pursuit, based on current or anticipated operational commitments."
The U.S. government offers tuition assistance for eligible service members in the Army, Navy, Air Force, Marine Corps, Coast Guard and National Guard.
Of the approximately 1.4 million active-duty service members, 236,992 utilized tuition benefits between October 2019 and September 2020, according to a Sept. 3 report by the Washington Post. During the 2020 fiscal year, that equated to $488 million.
The Navy's Tuition Assistance program offers up to $250 per semester hour, meaning qualified sailors would be covered for up to $4,500 per year under the new policy.
---
---
---
---