Navy cutting 500 civilian jobs at Mid-Atlantic and Midwest shore facilities
by
Dave Ress
Daily Press
September 22, 2021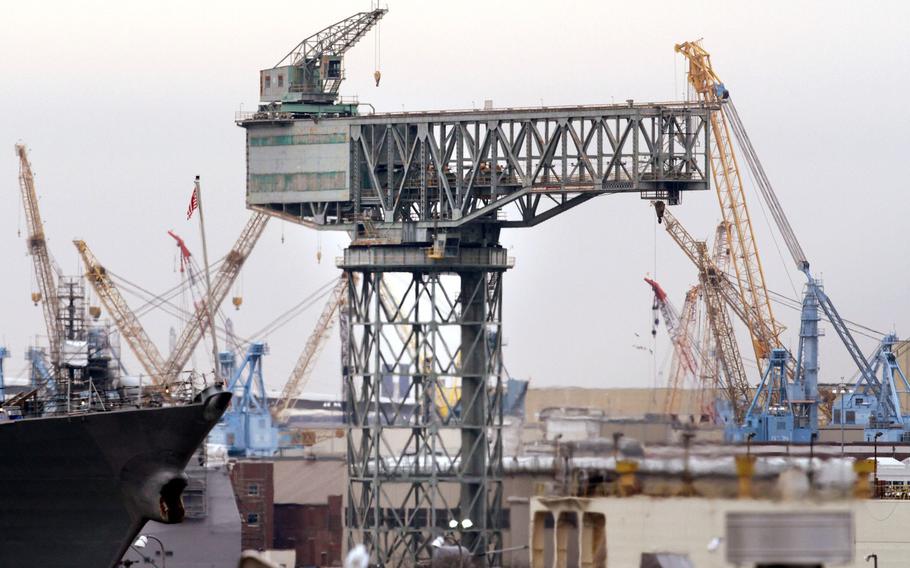 (Tribune News Service) — Navy shore facilities from Hampton Roads to New England and Illinois will cut 500 civilian positions in the fiscal year that will begin Oct.1.
Some of these are unfilled. Some are expected to come as current employees retire or leave and are not replaced.
While there will be layoffs, including in Hampton Roads, the number is still to be determined, spokeswoman Beth Baker said.
The Navy's Mid-Atlantic region imposed a hiring freeze last week. The region's $754 million budget allocation for fiscal year 2022 is $66 million short of what it needed to continue operating at current levels, she said.
That shortfall reflects the Navy's effort to focus funding on training and readiness, she said.
©2021 Daily Press.
Visit dailypress.com.
Distributed by Tribune Content Agency, LLC.