Oceana Air Show canceled because of spike in COVID-19 cases
by
Sierra Jenkins
The Virginian-Pilot
August 20, 2021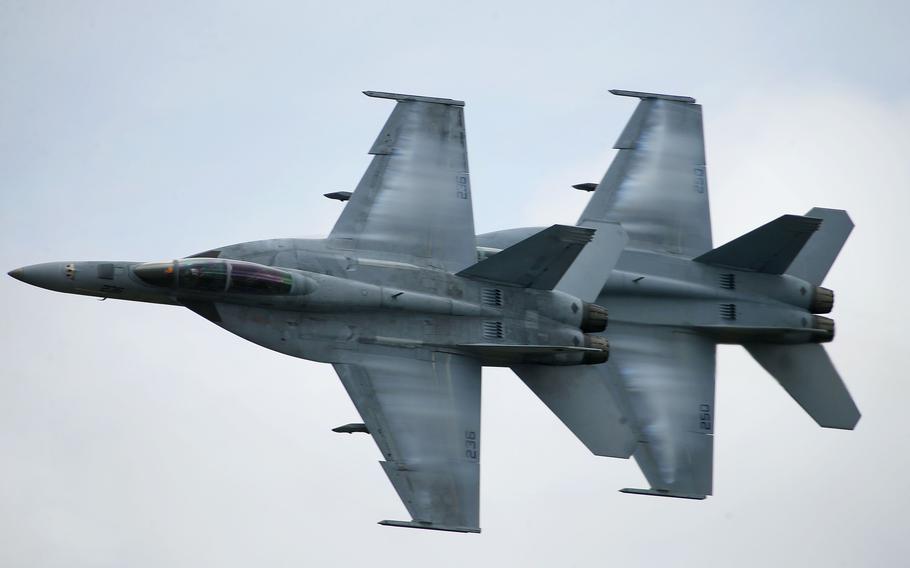 (Tribune News Service) — For the second year in a row, the NAS Oceana Air Show is canceled to spectators because of an uptick in new coronavirus cases.
The air show, which was scheduled for the weekend of Sept. 18, is the Navy's largest community outreach event in the region. It was established in 1953 and has since attracted over 250,000 people each year with performances, including the Blue Angels.
Officials announced the show's return last month when military installations experienced a daily average of less than two new cases per capita. Now, facilities are seeing a daily average of 16 to 30 new cases over the past seven days, according to a news release from the base.
Last year's in-person show was canceled and substituted with a livestream. Officials said there are no similar plans for the event this year.
"I know it's disappointing to everyone who looks forward to coming onto base, seeing our high-performance aircraft, and meeting the men and women of naval aviation who call Oceana home," Capt. Bob Holmes, commanding officer at Naval Air Station Ocean, said a news release Friday. "But this is the right thing to do to ensure the health and safety of our force and safeguard the Navy's mission readiness."
sierra.jenkins@virginiamedia.com
©2021 The Virginian-Pilot.
Visit pilotonline.com.
Distributed by Tribune Content Agency, LLC.
---
---
---