US Navy brings 15 nations together in Djibouti for exercise focused on maritime crime, information sharing
Stars and Stripes
July 27, 2021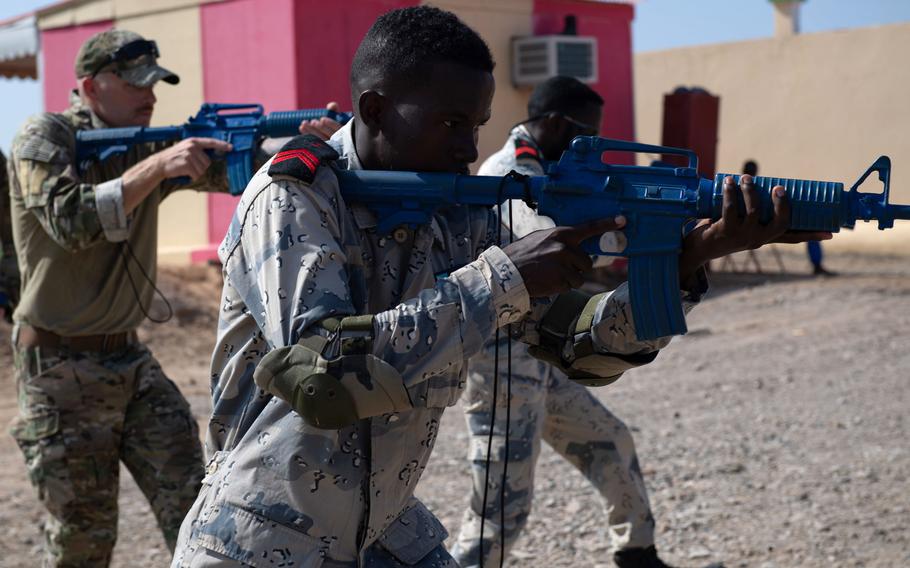 NAPLES, Italy — A 15-nation exercise designed to offer mostly African countries U.S. support in developing their navies and fighting piracy, trafficking and illegal fishing kicked off this week in Djibouti.
Cutlass Express 2021, a two-week exercise sponsored by U.S. Africa Command and led by U.S. Naval Forces Europe-Africa/U.S. 6th Fleet, includes maritime forces from Comoros, Djibouti, Georgia, India, Kenya, Madagascar, Mauritius, Mozambique, Rwanda, Seychelles, Somalia, Sudan, Tanzania, the United Kingdom and the United States.
The U.S. Navy is emphasizing outreach and partnerships in Africa, as China gains economic resources and looks to enlarge its military footprint on the continent. Beijing already has an East Africa base near the U.S. installation in Djibouti, and is looking to build another naval base in West Africa that would give it ready access to the Atlantic Ocean, AFRICOM chief Gen. Stephen Townsend told The Associated Press in May.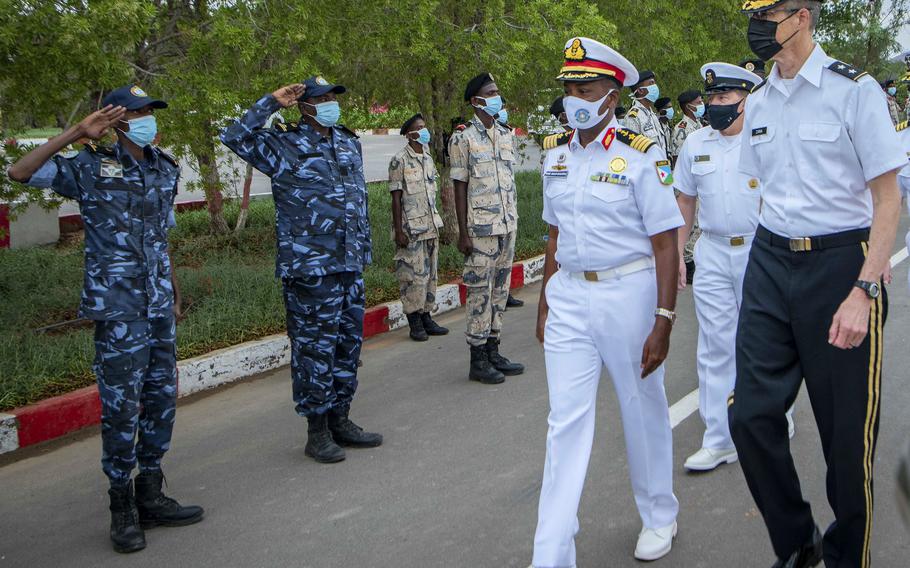 The exercise is designed, among other objectives, to improve information sharing and promote security in East Africa, a Naval Forces Europe-Africa and 6th Fleet joint statement said. 
Cutlass Express incudes in-port training, at-sea scenarios and a senior leadership symposium.
No U.S. Navy ships or other military assets are participating in the exercise, said Lt. Joelle Schmitz, Cutlass Express spokeswoman. The exercise ends Aug. 6.