DARPA scores success with hypersonic missile launch from Marine Corps truck
By
Stars and Stripes
July 18, 2022
---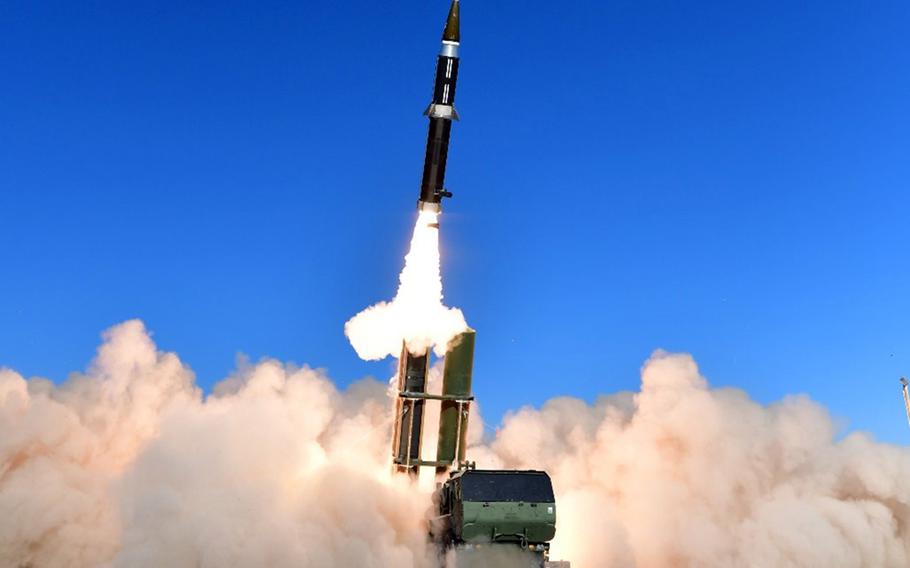 The recent launch of a hypersonic missile from a Marine Corps logistics truck marked a breakthrough for a program focused on bolstering the military's ability to strike faraway targets on the move.
The Defense Advanced Research Projects Agency's test in New Mexico last week was part of Operational Fires, which aims to integrate technologies so sophisticated missiles can be fired from trucks routinely driven by Marines and soldiers.
"This is a promising step toward an ... on-demand capability for accurately firing medium-range missiles from highly agile, readily available logistics trucks that are already in both the U.S. Army and U.S. Marine Corps inventory," Lt. Col. Joshua Stults, the DARPA program manager for OpFires, said in a statement.
DARPA said the system achieved all test objectives, ranging from usage of a logistics truck to launch a medium-range missile to incorporation of Army inventory artillery fire control systems.
"Compatibility with existing command-and-control, vehicles, logistics infrastructure and operating environments ensures that OpFires is highly mobile and rapidly deployable," DARPA said.
The Pentagon has numerous hypersonic missile programs in the works. Such weapons fly faster than five times the speed of sound. Developing the missiles has become a priority in light of Russian and Chinese advances in the area of hypersonic weaponry.
DARPA's OpFires initiative is focused on development of a ground-launched system enabling hypersonic boost glide weapons to penetrate modern air defenses and hit time-sensitive targets, according to the agency.
Such advances coincide with ongoing efforts by the Army and the Marine Corps to develop more long-range precision weapons, a modernization focus for both services.
---
---
---
---