Marine who lost an arm in Afghanistan finds new purpose in Paralympic snowboarding
By
Stars and Stripes
March 10, 2022
---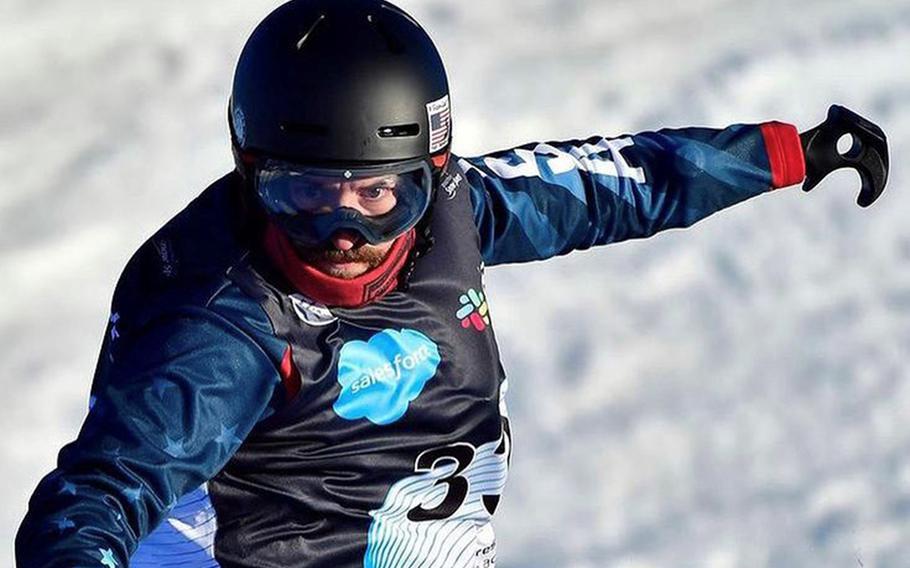 A medically retired Marine who lost an arm to an improvised bomb in Afghanistan will race for gold in Paralympic snowboarding on Friday.
The explosion in December 2010 that wounded Michael Spivey – a young combat engineer with 3rd Battalion, 5th Marine Regiment in Helmand province, Afghanistan – wasn't his first.
Spivey emerged unscathed from a roadside bombing that damaged his truck in Ramadi, Iraq, in 2008, he said.
The Afghan blast was another story. Spivey lost his left arm below the elbow and had shrapnel in his legs and back. Another Marine lost his legs and an arm, Spivey said.
A year later Spivey tried snowboarding for the first time after a therapist suggested he attend an adaptive sports event in Breckenridge, Colo.
His passion for the sport took a few years to ignite, the San Diego native, 41, told Stars and Stripes by phone Wednesday from Beijing, where he is representing his country as a member of Team USA.
A few years after he was wounded, Spivey found himself in a dark place. He said he'd lost several friends and loved ones, including Marines who took their own lives or died in accidents.
At his lowest point, in 2014, Spivey woke up next to a shotgun and two empty bottles of rum, he said.
"I was like: I have to do something to change what is going on," he said. "I grabbed my backpack and snowboard and started driving to Colorado."
A plan, a purpose
When he got there, he linked up with fellow Marines and slept on a couch for a while. It turned out the group was competing in adaptive sports and Spivey ended up following them to Europe and racing for the first time in 2015, he said.
The excitement he felt on the track was addictive and he decided to aim for the Paralympics, Spivey said.
"That became the plan," he said. "Now I have a goal. Now I have a purpose. Now I have to figure out how to train and get better and compete," he said.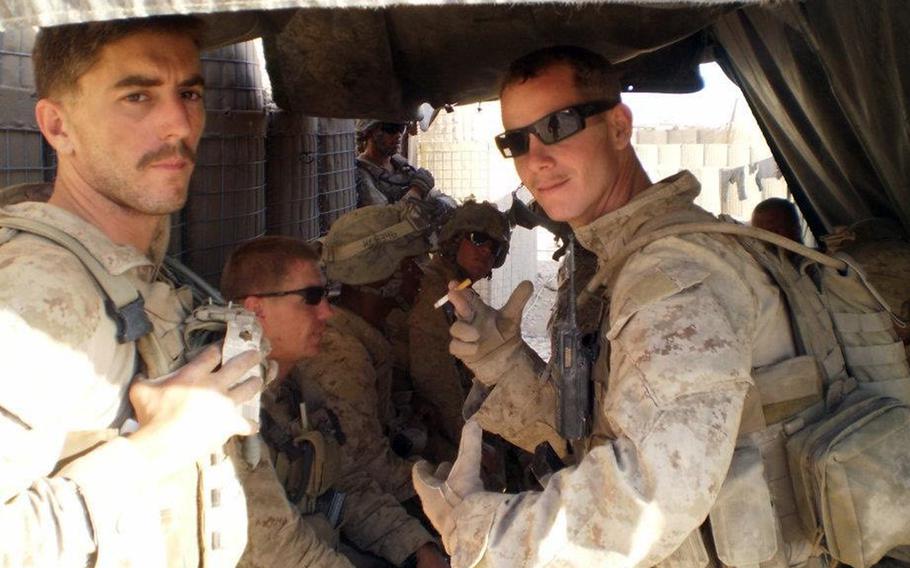 At the 2018 Paralympics in PyeongChang, South Korea, Spivey competed in snowboardcross, also called boardercross, and banked slalom, finishing 18th in both events.
Snowboardcross involves competitors racing head-to-head down a track that includes banks, jumps and slalom turns.
Banked slalom is raced over the same course with riders' best times out of several runs counting toward medals.
In Beijing, Spivey improved to 17th place in boardercross but failed to reach the top 16 who raced for gold on Monday. China took all three medals in his event, for upper limb impaired athletes.
He will race again in the banked slalom on Friday morning, Beijing time.
Inspirational presence
Some of the features on Paralympic snowboard racecourse aren't as extreme as those in the Olympics but racing down an icy track carries risks, Spivey said.
He broke his hand competing in Finland in December but recovered in time for the Beijing Games, he said.
Coronavirus restrictions mean the athletes haven't seen much of China, let alone the Great Wall, outside of the athletes' village and venues, Spivey said.
There have been chances to interact with one another, and the former Marine thinks his presence likely inspires his fellow athletes.
"I'm old enough to be most of these competitors' dad," he said, noting that the boardercross winners in his category are all in their teens and early 20s.
"Some of these sports you age out so these guys seeing me do this means they can go on to compete at many more games," he said.
---
---
---
---