Marines to halt separations and reprimands for razor bumps 
By
Stars and Stripes
January 24, 2022
---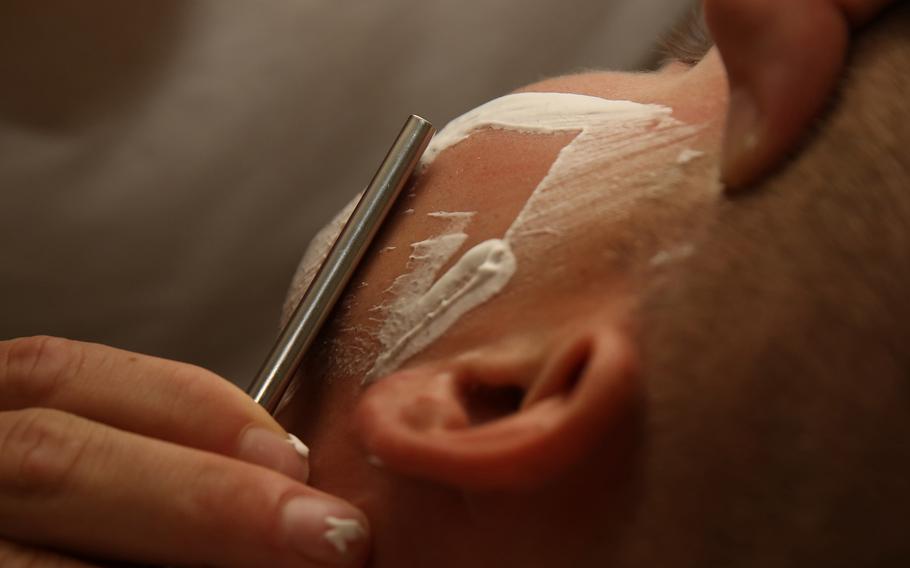 A skin condition brought on by shaving will no longer be sufficient grounds on its own for booting Marines from the service.
Pseudofolliculitis barbae, more commonly known as PFB or razor bumps, results in inflammation of the face and neck when a person shaves.
Last week, the Marine Corps announced that as of Jan. 31, a series of policy changes pertaining to PFB will take effect.
Previously, commanders had the authority to recommend involuntary separation for Marines diagnosed with PFB and could base their recommendation solely on that diagnosis. That will no longer be the case.
Also under the new rules, neither a diagnosis of PFB nor treatment for it will make Marines subject to a 6105 counseling, a formal reprimand that can severely damage a service member's military career.
Marines who have been diagnosed with the condition will no longer have to keep a copy of their medical waiver, or "shave chit," on them as proof.
Medical officers will be given final authority for granting temporary or permanent "no shave" status to Marines who have PFB. Under the old policy, medical officers could make recommendations, but the decision rested with the commanding officer.
The changes were adopted in accordance with the Talent Management 2030 plan, an overhaul of recruiting and retention aimed at remaking the Marine Corps into a service that more highly values experience and skills.
The Corps will not amend any separation documents for Marines with PFB who separated from the service before Jan. 31.
---
---
---
---