Rain helps firefighters extinguish blaze at Marine base on Okinawa
by
Matthew M. Burke and Mari Higa
Stars and Stripes
August 13, 2021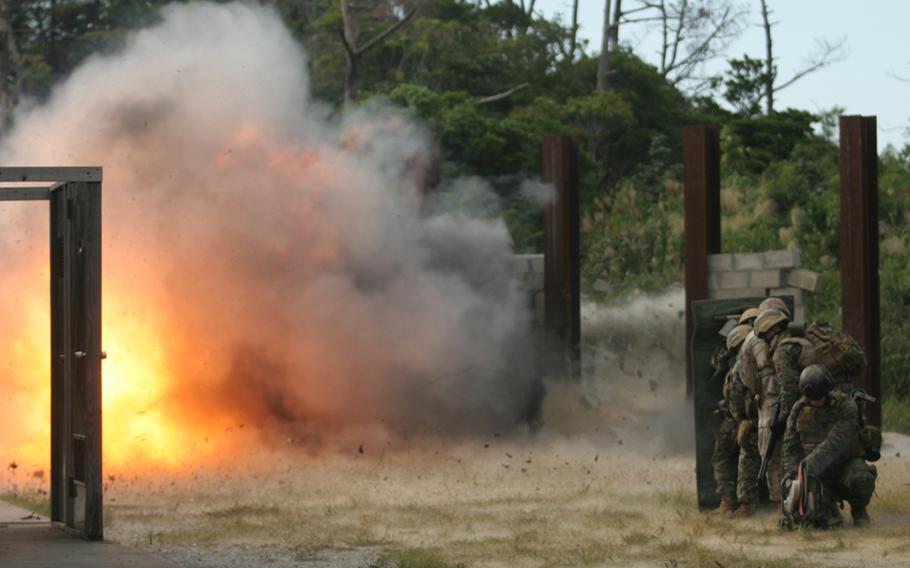 CAMP FOSTER, Okinawa – Nature stepped in and helped firefighters sent to put out a forest fire Thursday at Camp Hansen.
The blaze broke out around 1:30 p.m. following training at EOD1, an explosive ordnance disposal training site, a spokesman from Okinawa prefecture's Military Base Affairs Division told Stars and Stripes by phone Friday.
Firefighters rushed to the scene, but when they arrived rain began to fall and helped them extinguish the blaze, the spokesman said.
Base firefighters kept watch at the site until about 7 a.m. Friday, the prefectural spokesman said.
Information on the extent of the fire was unavailable that day.
A Marine spokesperson did not respond to an email seeking more information Friday. The Okinawa Defense Bureau, which represents Japan's Ministry of Defense on the island, also did not respond.
Forest fires at ranges and disposal sites aboard military installations are fairly commonplace, the spokesman said. Thursday's fire was the eighth so far this year on all Marine bases in Okinawa. Six of those have occurred at Hansen.
There were 16 similar incidents on all Marine bases in Okinawa last year, he said.
The spokesman expressed concern over soil erosion that occurs when trees are destroyed by fire.
"We understand such training must be implemented," he said. "We hope they consider the environment and not impact the daily lives of the Okinawan people."
Some government spokespeople in Japan customarily speak to the media on condition of anonymity.
Twitter: @MariHiga21