Nature overtakes explosive ordnance disposal unit's demo day at Marine base in Japan
by
Jonathan Snyder
Stars and Stripes
July 12, 2021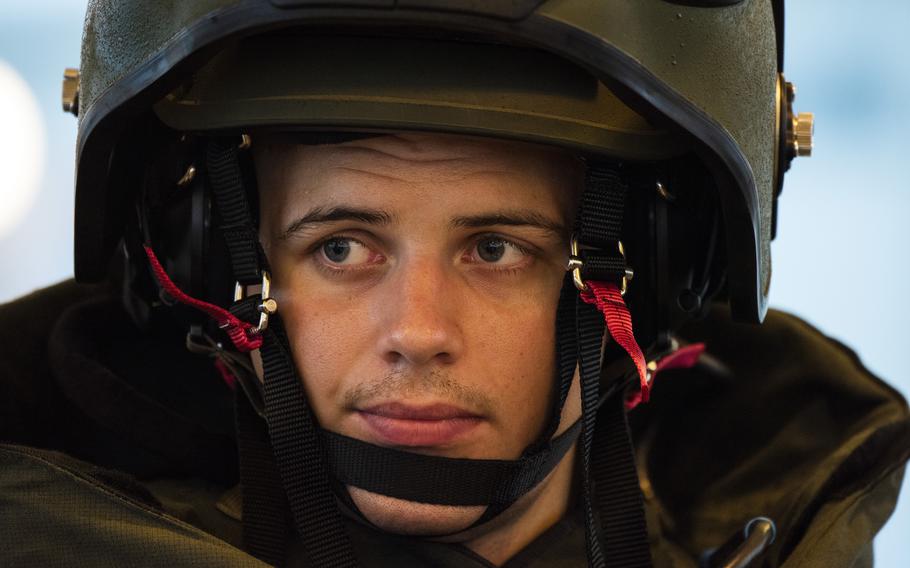 MARINE CORPS AIR STATION IWAKUNI, Japan — Members of the explosive ordnance disposal unit at this base in western Japan recently showed off their skills to local media with a demonstration of high-tech robots and a low-tech detonation.
Bad weather, including lightning, canceled a large, controlled detonation Friday on nearby a practice range called Target Island. Instead, an EOD technician blew up a small package, which produced a small pop, for more than a dozen reporters, mostly Japanese, during the annual demonstration.
"Our mission is the protection of personnel and property aboard the air station and throughout the local community," Chief Warrant Officer 3 Andrew Russell, Headquarters and Headquarters Squadron's EOD officer-in-charge, told Stars and Stripes at the event.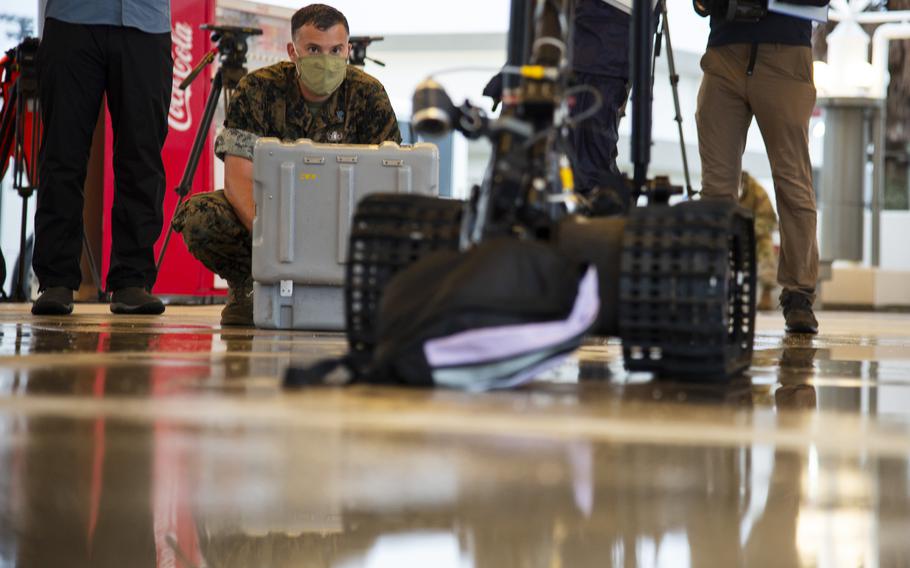 Staff. Sgt. Keith Lowe, an EOD technician for Marine Wing Support Squadron 171, operated two robots, one large and one small, and showed off their ability to grab and move objects.
Approximately 50 percent of the Marines in Headquarters and Headquarters Squadron come from other units such as Marine Aircraft Group 12, Marine Wing Support Squadron 171st and Combat Logistics Company 36th as part of the Fleet Assistance Program.
Another EOD technician, Sgt. David Sigdestad, demonstrated how people in his line of work don an 85-pound bomb suit, which consists of numerous layers of Kevlar, plastic and foam to protect the wearer from the force of a blast.
EOD conducts controlled detonations at Target Island, a restricted area five miles offshore from the air station.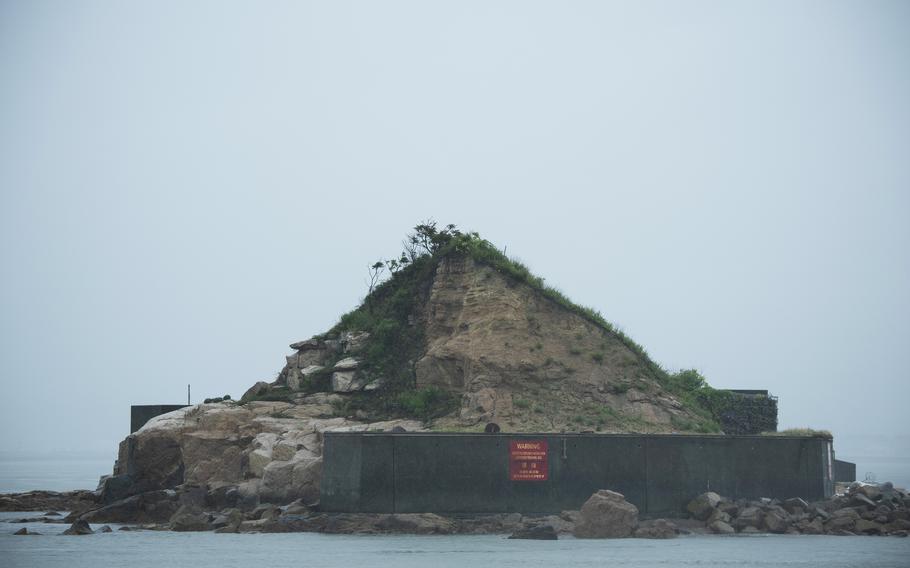 "We try and get to the island to train at least once a month," Russell said. "Our training aboard Target Island is to maintain proficiency which is a very perishable skill set."
One unique EOD capability is "inerting," or rendering a piece of ordnance safe for another purpose, he said. The team basically disassembles the item, takes the explosive material from it and then reassembles the item for use as a training aid.
Despite the coronavirus pandemic, 2020 was a busy year for Iwakuni EOD, which disposed of about 200 pounds of munitions, Russell said.
"There were Japanese munitions found during dredging operations for a construction project south of Hiroshima over the past three months we have had three to four incidents pop up to recover the unexploded ordnances," he said.