Marine Corps working dog trainer dies after being swept out to sea off Okinawa
by
Hana Kusumoto and Seth Robson
Stars and Stripes
June 11, 2021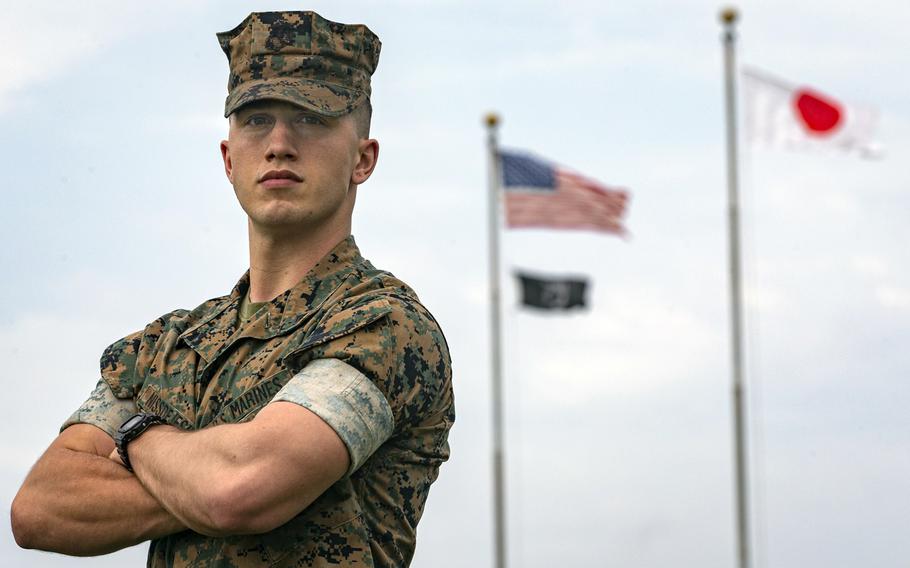 The body of a Marine who went missing June 5 while swimming off Okinawa has been recovered and identified, U.S. and Japanese officials said Friday.
Cpl. Eric John Niss-De Jesus, 24, of Mountain Lake, Minn., was a military working dog trainer, Marine Corps Installations Pacific 1st Lt. Ashleigh Fairow told Stars and Stripes in an email.
Niss-De Jesus, assigned to Camp Kinser, went missing while swimming with colleagues near a reef, according to a spokesman for the Japan coast guard in Naha who spoke on a customary condition of anonymity. The Marine had been swept out to sea by a large wave.
The coast guard, which received a call about the incident at about 4:45 p.m. that day, used helicopters and patrol boats to search for Niss-De Jesus until noon June 7, the spokesman said. Japanese fireman also searched on land.
The body was found Wednesday afternoon in the sea about 1,000 feet off Odo Beach in Itoman, according to the spokesman.
"Marine Corps is working closely with local officials to determine the facts surrounding Cpl. Niss-De Jesus' death," Fairow said in her email. "Our thoughts and prayers go out to the family and friends of the Niss-De Jesus family."
Niss-De Jesus, who had a bachelor's degree in animal science from the University of Minnesota, was recently selected for the enlisted commissioning program, the Marine Corps announced in April. He was slated to attend officer candidate's school later this year and aspired to be a combat arms officer.
"Eric was incredibly loved and we have felt it from each of you," his mother, Jessica Blom, wrote on social media, according to a Thursday report by CBS News affiliate WCCO in Minneapolis. "God has blessed us with a community that knows exactly how to lift up and support each other."