Marine recruit dies during 'Crucible' final event at Parris Island
Stars and Stripes
June 8, 2021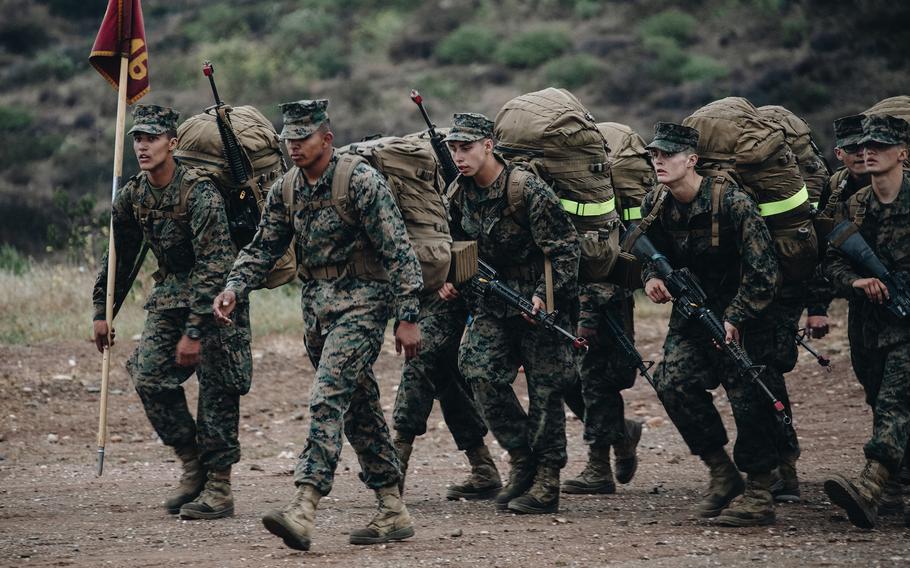 A Marine Corps recruit died during the final test of boot camp at Parris Island, S.C., a service statement said.
"On Friday, June 4th, Private First Class Dalton Beals passed away during the conduct of The Crucible with the new Marines of Echo Company," the Parris Island Recruit Depot statement said. "Our deepest condolences go out to Dalton's family and to the Marines and staff of Echo Company."
The cause of death is under investigation. The statement did not provide Beals' age, hometown or details on how he died.  
The Crucible is the final hurdle of Marine boot camp. It consists of a grueling 54-hour test of the recruits' military skills and endurance. Once they complete the test, including the final 9-mile march, the new recruits officially become Marines and receive their Eagle, Globe and Anchor pins.
A GoFundMe website post described Beals as "a son, a brother, a friend of many an incredible athlete and a United States Marine." 
He was set to graduate June 18, the post said. His mother described him on the website as "the most sincere, kindhearted, sweet and amazing young man."