Armored vehicle maker must pay $50 million to settle claim it defrauded Marine Corps
By
Stars and Stripes
May 28, 2021
---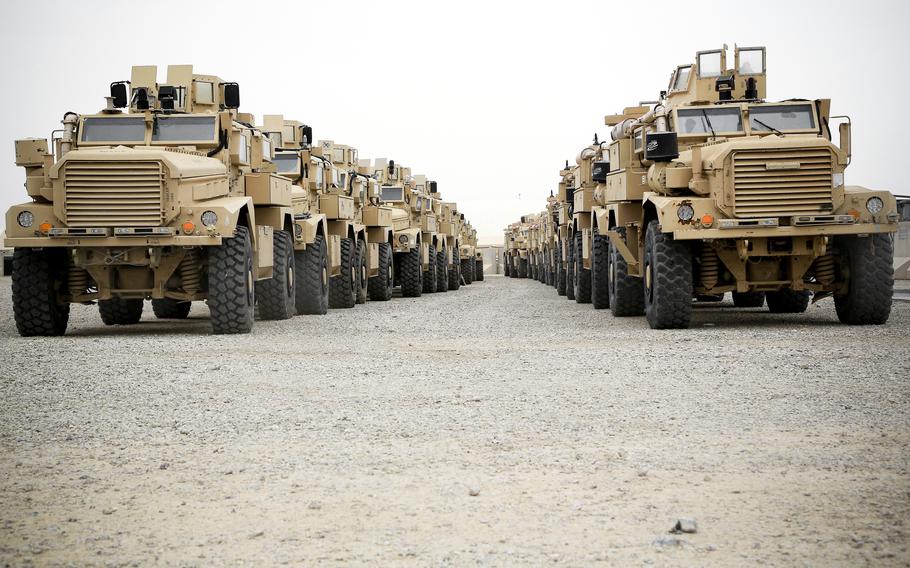 An Illinois-based maker of military vehicles agreed to pay $50 million to resolve allegations that it defrauded the Marine Corps with inflated prices during a contract modification for a suspension system on armored vehicles, the Department of Justice said Thursday.
The claims were brought against Navistar Defense LLC under the whistleblower provisions of the False Claims Act by Duquoin Burgess, a former government contracts manager for Navistar, the DOJ said.
Under those provisions, a private party can file an action on behalf of the United States and receive a portion of any recovery, and Burgess will receive a little more than $11 million out of the settlement, the DOJ said.
Navistar admitted no liability in the settlement, the DOJ said.
"During negotiations for the modification, Navistar was asked to provide sales information on the contract parts to assess the reasonableness of Navistar's proposed prices," the DOJ said. "The United States alleged that Navistar knowingly created fraudulent commercial sales invoices and submitted those invoices to the government to justify the company's prices."
The U.S. government alleged the sales for those receipts never actually occurred but that the government had relied on the documentation in agreeing to meet Navistar's inflated prices, the DOJ said.
Navistar's 2007 contract called for it to build several hundred Mine-Resistant Ambush Protected, or MRAP, vehicles for the Marine Corps to replace Humvees, which were vulnerable to roadside explosive devices.
Under the modified contract, the Marine Corps paid Navistar about $30,000 more than the typical price for a suspension system, spending almost $120 million extra for that component, according to the complaint filed in the case.
Navistar Defense LLC denied any wrongdoing in an emailed statement to Stars and Stripes.
"We believe the allegations were mistaken and misplaced as we know our pricing was fair, reasonable, and competitive," the statement said.
"There is nothing more important than the safety and capabilities of those serving our country and our allies," the statement said, "and we take tremendous pride in the vehicles we manufacture and sustain."
Burgess "showed enormous courage" in bringing the fraud allegation to the government's attention, said the attorney representing the whistleblower.
"This settlement reinforces the vital role that whistleblowers play in uncovering fraud," H. Vincent McKnight Jr. said in a statement.
The acting U.S. Attorney for the District of Columbia, Channing Phillips, said in the DOJ news release that the settlement demonstrates "our commitment to go after any contractor who treats America's dedication to our troops as a get rich quick scheme at the expense of the taxpayer and the safety of our military personnel."
Twitter: @WyattWOlson
---
---
---
---