Coast Guard makes $11 million heroin bust in Gulf of Oman
Stars and Stripes
June 3, 2022
---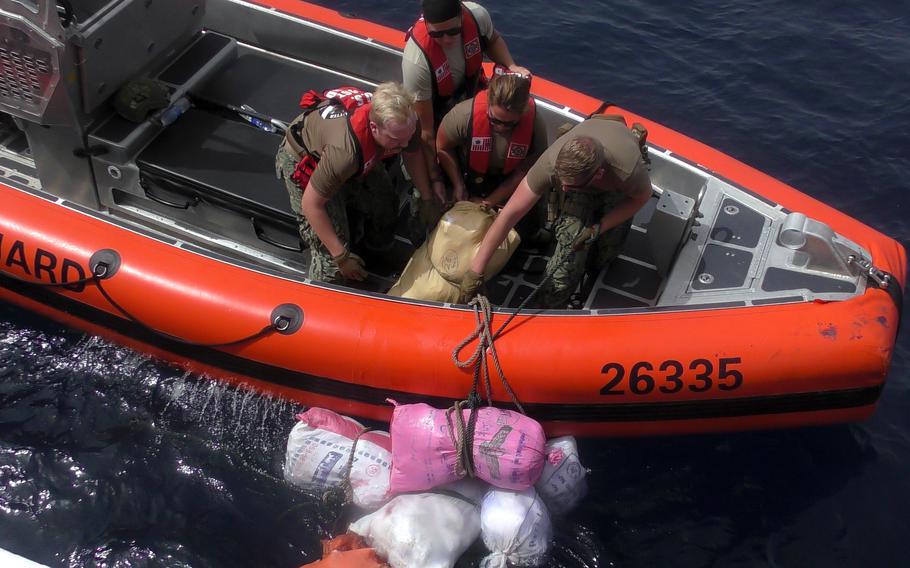 NAPLES, Italy — The U.S. Coast Guard seized an estimated $11 million worth of heroin from a fishing vessel in the Gulf of Oman this week, the latest drug interception by a U.S.-led task force fighting traffickers in the region.
The fast response cutter USCGC Glen Harris on Tuesday confiscated about 684 pounds of heroin while on patrol as part of Combined Task Force 150, one of four task forces under the Combined Maritime Forces, U.S. Naval Forces Central Command/U.S. 5th Fleet said in a statement Thursday.
The statement did not include details of the seizure, such as how many were people aboard the fishing vessel and whether they were detained.
It also wasn't clear whether the drugs or vessel remained in U.S. custody. The vessel was determined to be stateless during a routine flag verification, the Navy said.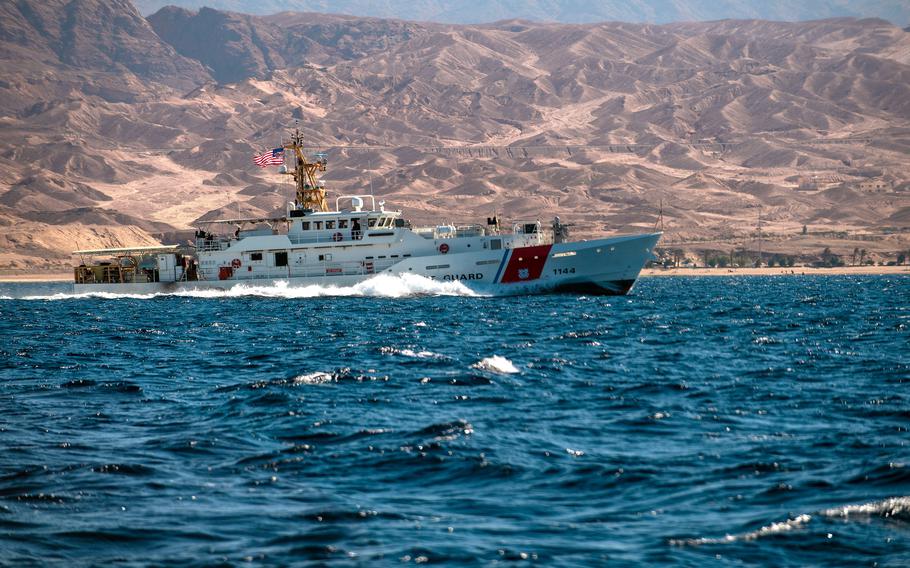 Last month, the Navy destroyer USS Momsen intercepted an estimated $39 million in methamphetamine in international waters in the gulf during a routine flag verification. Momsen was operating with a Coast Guard interdiction team as part of CTF 150.
As of May 17, CTF 150 had made nine drug seizures in 2022, confiscating heroin, methamphetamine, amphetamine pills and hashish worth a combined $130 million, the Navy said.
Combined Maritime Forces includes 34 nations and is headquartered in Bahrain with U.S. Naval Forces Central Command and U.S. 5th Fleet. Glen Harris arrived in the region in January, according to the statement.
---
---
---
---