More than 30 migrants stopped off the Florida Keys get Coast Guard ride back to Cuba
by
David Goodhue
Miami Herald
January 13, 2022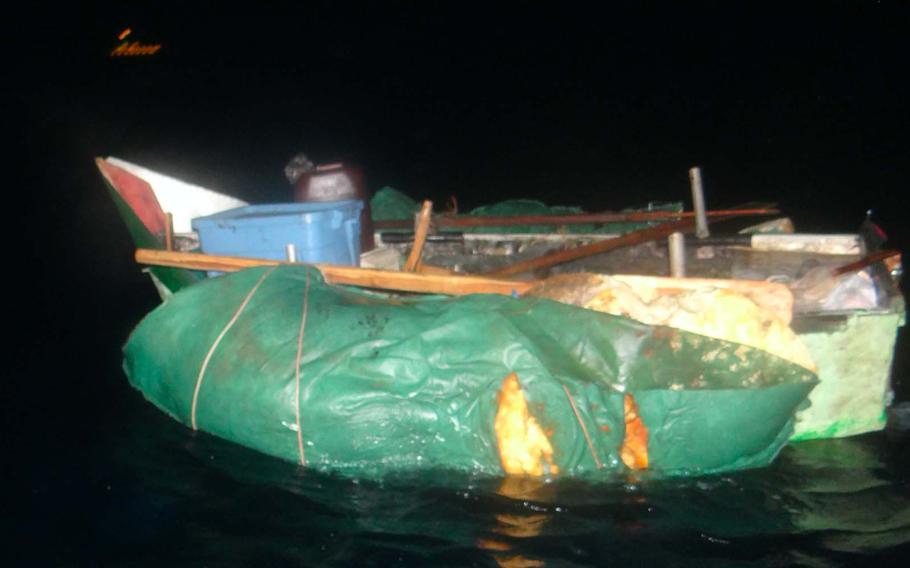 (Tribune News Service) — More than 30 people who were stopped at sea trying to migrate from Cuba to South Florida over the past week have been returned. The 33 migrants were taken back to Cuba Thursday aboard the Coast Guard Cutter Charles David Jr., the agency announced.
They were taken into custody in three different stops since Friday:
▪ One happened about 80 miles off Key West after a U.S. Customs and Border Protection air crew spotted a "rustic vessel" carrying several people and alerted the Coast Guard to pick them up.
▪ Also last Friday, a Coast Guard airplane crew spotted another boat carrying migrants about 60 miles off Marquesas Key, the agency said.
▪ On Monday morning, a Customs Air and Marine Operations air crew called the Coast Guard to intercept a migrant boat about 12 miles off Long Key in the Upper Keys.
The stops at sea are the latest in a series of migration attempts from Cuba to South Florida that have significantly increased over the past year.
The Coast Guard and other federal agencies track migration by the fiscal year, which begins and ends in October. Last fiscal year was already the busiest the Coast Guard has been patrolling the Florida Straits since 2017, with 838 people caught along their dangerous journey.
That was up from just 49 people caught in fiscal year 2020. With only four months into this fiscal year, it's already on track to surpass last year, with the Coast Guard saying it has stopped 557 people so far on their way to the U.S.
Experts on Cuba say more people are risking their lives to leave their homeland because of deteriorating political and economic conditions within the nation.
"We urge people not to take to the sea in unseaworthy vessels," Cmdr. Jessica Davila, executive officer at Coast Guard Air Station Miami, said in a statement. "Our air and surface crews, along with our local and federal law enforcement partners, work together every day maintaining an active presence through the Florida Straits, and Mona and Windward passages to help save lives by deterring dangerous voyages."
At the same time, there also has been an influx in seaborne migration from Haiti to South Florida. On Monday, a group of 176 Haitian migrants were stopped just off the coast of Key Largo in an overloaded, 60-foot, wooden sailboat.
Those migrants have been transferred from the Border Patrol to Immigration and Customs Enforcement to be taken back to Haiti, Customs and Border Protection Division Chief Adam Hoffner said Thursday.
Monday's incident was the third time an overloaded sailboat arrived in Key Largo carrying people from Haiti since November.
©2022 Miami Herald.
Visit miamiherald.com.
Distributed by Tribune Content Agency, LLC.
---
---
---
---