Coast Guard searches for man who disappeared after leaving Florida Keys
by
David Goodhue
Miami Herald
November 2, 2021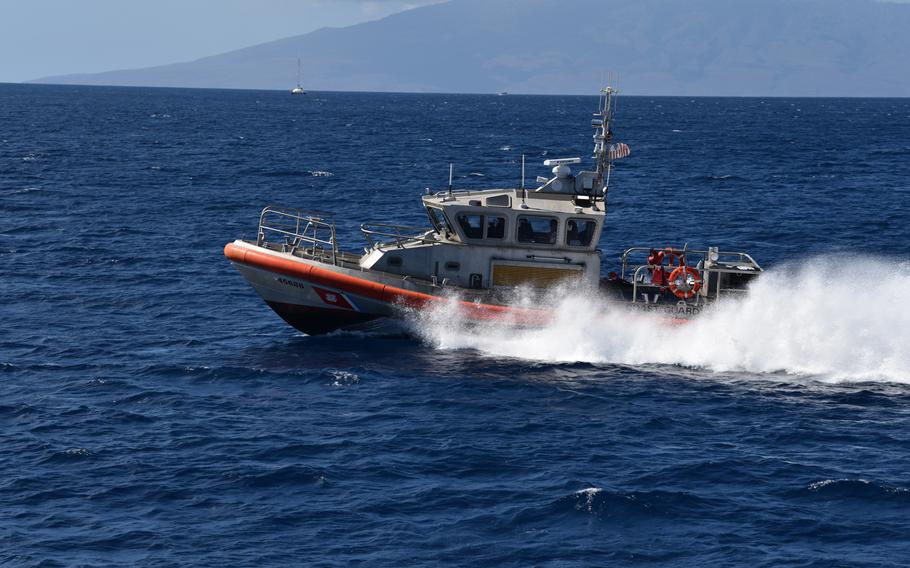 (Tribune News Service) — The U.S. Coast Guard is searching for a man who disappeared after leaving the Florida Keys on his sailboat last Thursday on his way to the Bahamas.
Ward Stogdill, 52, left Boot Key, in the Middle Keys city of Marathon, at 5:30 a.m. aboard his 30-foot vessel Bella Dawn. He last made contact at 10:30 a.m. that day, according to the Coast Guard. His destination was Bimini.
He posted a Facebook Live video at 8:03 a.m. where he showed himself sailing in the morning light and explained his itinerary:
"We're heading towards the Gulfstream, me and Bella Dawn. We got two sails all the way up. It's like five-foot seas. Beautiful wind. But, it's supposed to get gnarley later on today. I'm going to Biscayne and wait for a good weather window because I'm ascared that I'm going to get clobbered right outside of Bimini if I go today, and I don't feel like it. Plus, I need to take another COVID test because it expired today. It's been five days today, and I'm not going to get there in time to check it. That means they would turn me away, and I would have to come back anyway. So, kind of a no-brainer."
The Coast Guard said it has boat and air crews searching for the Bella Dawn. Also participating in the search are the U.S. Air Force and the Civil Air Patrol, according to the Coast Guard.
The boat is wooden and painted white with brown trim. Stogdill also has an 18-foot orange kayak on board the vessel, the Coast Guard said.
The agency is asking anyone with information about Stogdill to call 305-415-6800.
©2021 Miami Herald.
Visit miamiherald.com.
Distributed by Tribune Content Agency, LLC.