Key Largo may be last cutter to call Gloucester homeport
by
Sean Horgan
Gloucester Daily Times
June 25, 2021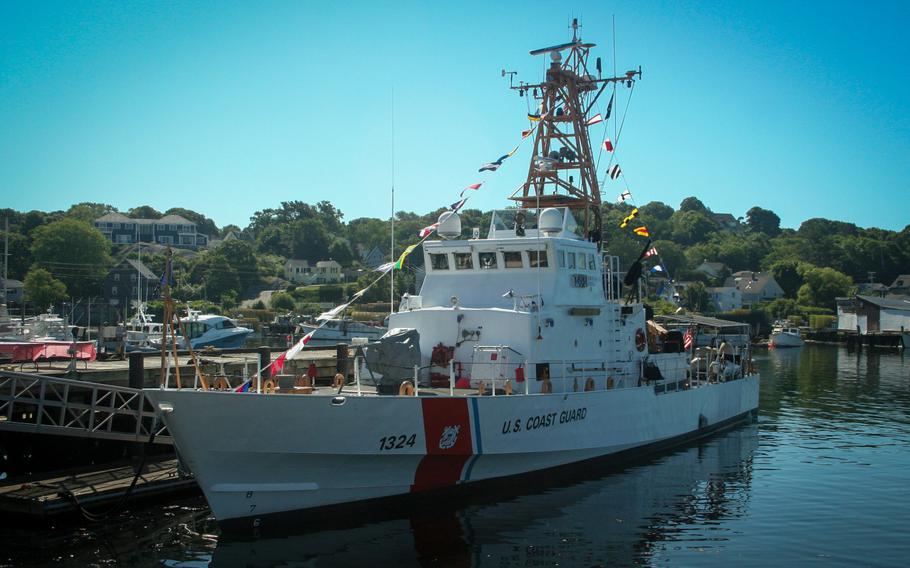 GLOUCESTER, Mass. (Tribune News Service) — On Thursday, U.S. Coast Guard Lt. Devin Monteiro took command of the Gloucester-ported cutter Key Largo and he could be the last skipper of a cutter home-ported in Gloucester, according to the commander of the Coast Guard's Sector Boston.
Capt. Eric Doucette confirmed the Coast Guard plans by 2023 to phase out Island Class cutters such as Key Largo in the Northeast and replace them with a fleet of new, larger patrol vessels known as Fast Response Cutters.
He said six of the FRCs will be deployed within the command of Sector Boston and plans call for all of them to be centrally ported and maintained in Boston, leaving Gloucester without a cutter of its own.
"There may not be an FRC ported here, but they will be in and out of this port and in the waters off this coast all the time," Doucette said Thursday after the change of command ceremony for the Key Largo on the Everett R. Jodrey State Fish Pier.
He said the new class of cutters are 140 feet in length and carry larger crews than the Island Class cutters, which are 110 feet and carry crews of 17.
Doucette said the FRCs also are significantly faster than the Island Class boats, giving them a broader reach in their missions throughout the region and out to the 200-mile limit of the U.S. exclusive economic zone.
He said he expects the "great relationship between Gloucester and the Coast Guard" to continue even if the city no longer is the home port to a cutter.
"This is an important place and Station Gloucester remains an important part of the Coast Guard operations within the region," Doucette said.
It is unclear the last time Gloucester did not have a Coast Guard cutter home-ported here.
(c)2021 the Gloucester Daily Times (Gloucester, Mass.)
Visit the Gloucester Daily Times (Gloucester, Mass.) at www.gloucestertimes.com
Distributed by Tribune Content Agency, LLC.