Transition services now mandatory for outprocessing soldiers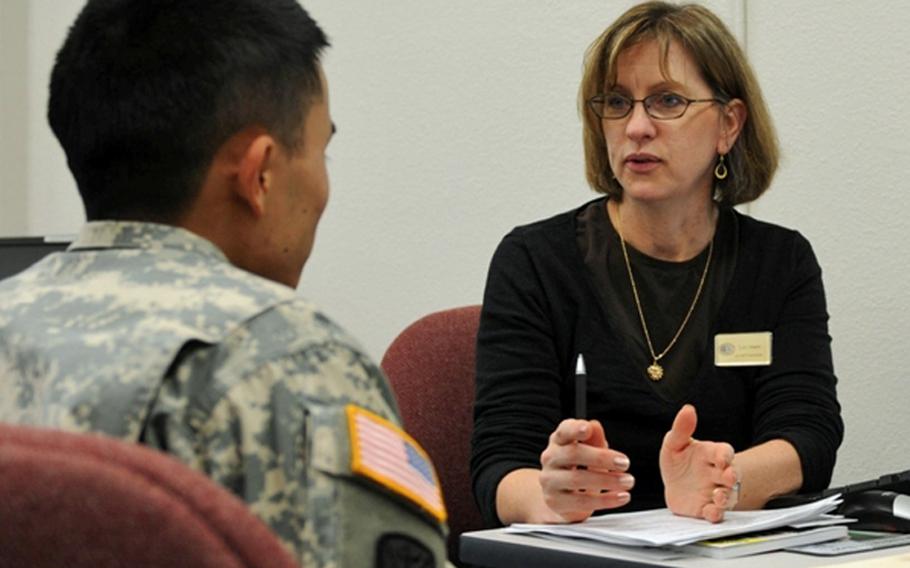 All soldiers who are leaving active duty, whether they are regular Army members who are separating or retiring or reservists demobilizing after six months or more on active duty, now must participate in services to help them transition to civilian life, Army Times reported.
Army Secretary John McHugh mandated the change in a directive issued last year.
Walter M. Herd, director of the Army Career and Alumni Program, told the Army Times he expects about a 300 percent increase in the number of soldiers using his program, which provides career counseling, education, job-preparation and job-search services.
McHugh also directed that transition processing begin at least 12 months before a soldier leaves active duty and that the soldier's commander oversee the process, the newspaper reported.
Last year, military officials began developing a "reverse boot camp," with the goal of better preparing separating servicemembers for civilian jobs or college classes, as part of a host of initiatives announced by President Barack Obama to reduce unemployment among veterans.Source: Army Times
---
---
---
---