US Army not bound by new energy-saving measures in Germany
By
Stars and Stripes
September 1, 2022
---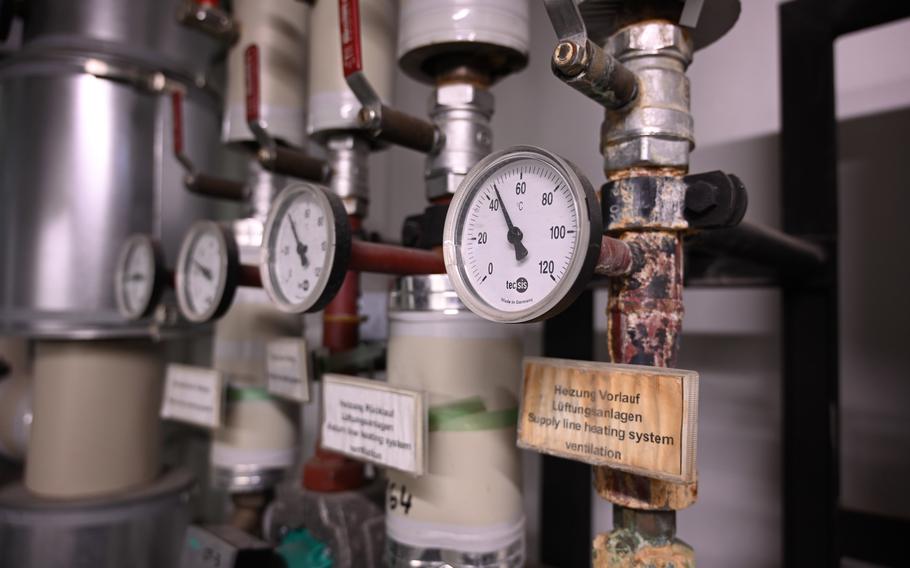 KAISERSLAUTERN, Germany — Army garrisons in Germany will not be bound by new German government measures to conserve energy but will attempt to make cuts of their own amid concerns of a possible gas shortage this winter, military officials said.
As of Thursday, public buildings in Germany must not be heated over 66 degrees Fahrenheit, and heating should be turned off completely in hallways and foyers. The measures, approved by the government last week, will be applied through the winter.
Public buildings and monuments lit up solely for aesthetic purposes also will remain dark, and businesses could be banned from keeping their stores illuminated at night.
It's all part of efforts to trim gas usage in Germany by 2% after Russia, the country's biggest source, raised fears of a potential shortage by cutting supply.
The Army relies on the local power grid for most of the electricity it uses to power its five garrisons in Germany, according to Installation Management Command–Europe.
But command officials said they're following their own path to reduction.
They've provided garrisons with recommendations but have not advised them to set specific temperatures, IMCOM-Europe spokeswoman Anna Morelock said in a statement.
Those recommendations include turning off heating in hallways and stairwells, keeping doors and windows closed, reducing water consumption and reducing office heating to an unspecified level.
"Some of our garrisons may also need to look at additional measures for short-term efficiencies, for example, taking a closer look at part of facilities that might not be used," IMCOM-Europe spokesman Mark Heeter said.
IMCOM-Europe didn't specify whether the German government has asked the military to abide by its rules, which exempt hospitals and other social institutions.
The Army spent $6.6 million in natural gas for its garrisons in Germany during the 2021 fiscal year and is expected to spend $9.7 million this fiscal year, IMCOM-Europe said.
Air Force officials in Germany were not available Thursday to comment on their plans.
U.S. European Command gave assurances that any gas shortage in Germany would not affect the military's mission.
"In the event of power disruptions for any reason, U.S. installations will be able to continue to operate uninterrupted," EUCOM spokeswoman Capt. Christina Judd said by email. "All of our installations have resilient backup systems, including power generators, to ensure continuity of our operations."
Russia cut flows of gas through the key Nord Stream 1 pipeline to Germany to 20% of capacity this summer, a move Moscow blamed on technical reasons. But Berlin believes that it is retaliation for EU sanctions against Russia for invading Ukraine.
Russia halted all gas delivery through the pipeline Wednesday for what state provider Gazprom said was planned maintenance work, according to a Reuters report.
Before the Kremlin's full-scale invasion of Ukraine on Feb. 24, Germany got 55% of its gas from Russia. The German government said it has reduced that share to 35%, and it is vowing to end all Russian gas imports eventually.
---
---
---
---