Army officer sentenced to jail after admitting he took $140,000 in unearned benefits
By
Stars and Stripes
August 26, 2022
---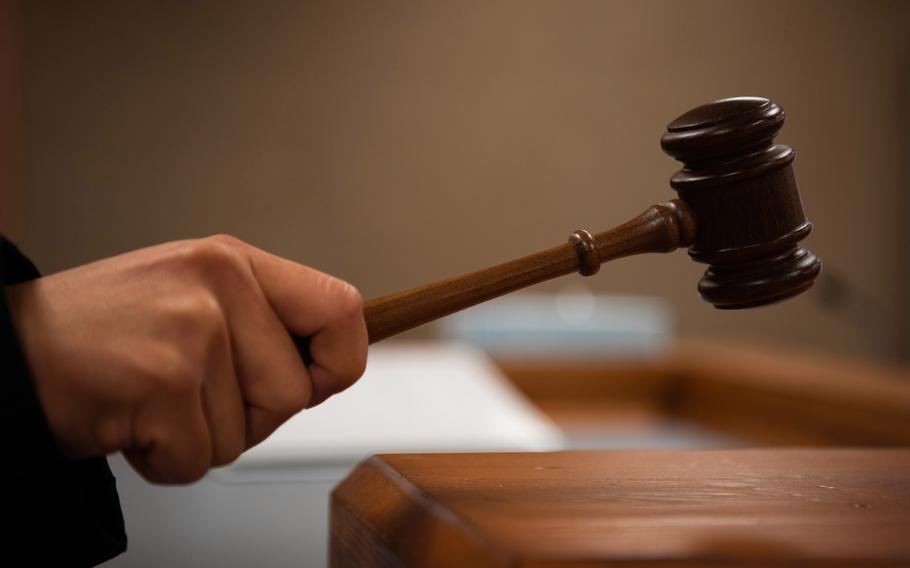 KAISERSLAUTERN, Germany — An Army officer was sentenced to 30 days in jail for stealing approximately $140,000 in housing benefits and entitlements from the military while stationed in Germany. 
Lt. Col. Derrick Carter pleaded guilty at a court-martial Thursday to charges of larceny and making false official statements. Military judge Col. Charles Pritchard handed down a 15-day jail sentence for each charge but said the time could be served concurrently.
Dismissal from the military was not part of the sentence. Barring any further action, Carter would be able to collect retirement benefits following his 26 years of service.
Between July 2018 and April 2021, Carter submitted documents that allowed him to collect about $4,000 a month in unearned entitlements.
The payments included family separation allowance. Carter stated on the documents, which also included forms for housing allowance, that his family was living in the U.S. rather than Wiesbaden, where he had been stationed since 2018.
"Although he has paid the money back ... committing fraud on the United States government should not be the equivalent of an interest-free loan," lead prosecutor Capt. Olivia Haigler said during the trial at Kleber Kaserne.
In his job, Carter supports the Wiesbaden-based U.S. Army Europe and Africa and was the officer in charge of a contact tracing team established early in the COVID-19 pandemic.
Carter met his wife, who delivered tearful testimony in his support at the trial, during his first deployment to Germany nearly two decades ago.
The Alabama native told the court that his wife and their 5-year-old daughter had planned to return to the U.S. after spending time with him in Wiesbaden but ended up staying to be close to his wife's mother, whom he described as very ill.
Details of how officials detected the fraud and notified criminal investigators were not revealed in court. However, the investigation took 138 hours and cost about $3,600, according to the testimony of a financial supervisor involved in the inquiry. 
Carter's service includes three combat tours in Iraq and numerous awards, including the Bronze Star.
In court, he described challenges his family faced in recent years, including health issues stemming from his Middle East deployments. But he said they were no excuse for his "poor decisions" to knowingly deceive the military.
"I am deeply and genuinely remorseful beyond my ability to express," Carter said. "To the Army, my fellow brothers and sisters and all my bosses, mentors past and present, I sincerely apologize."
"Please know that these offenses are not a true reflection of who I am at the core," he added. "I'm a good soldier."
Besides the jail term, Carter's punishment includes a $10,000 fine for the larceny conviction.
---
---
---
---