Vehicle collision with guardrail kills US soldier, injures another in South Korea
By
David Choi and Yoo Kyong Chang
Stars and Stripes
August 23, 2022
---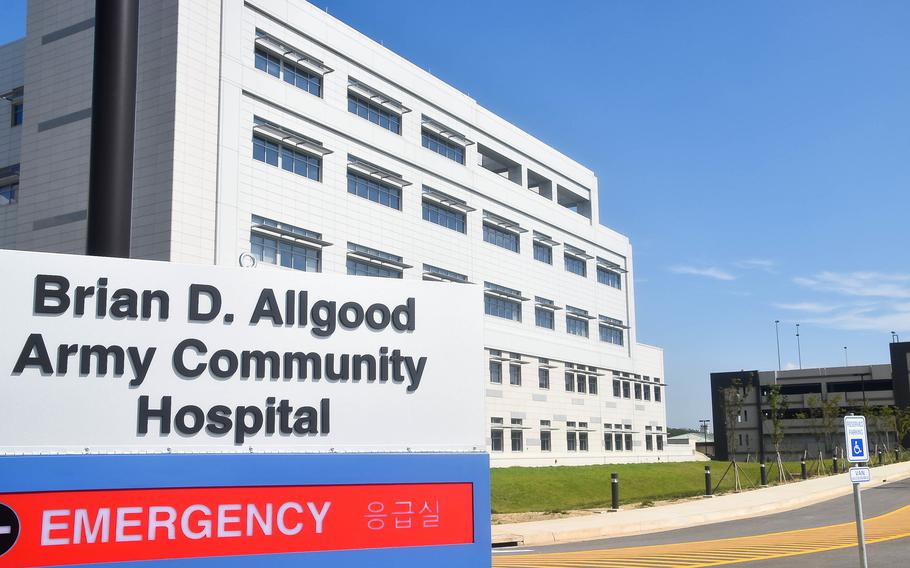 CAMP HUMPHREYS, South Korea — One American soldier was killed and another injured after their vehicle struck a guardrail on a road in Pyeongtaek early Sunday.
Spc. Dajour Cleveland, 23, was killed in the collision near Osan Air Base, according to an emailed statement from Eighth Army spokesman Lt. Col. Neil Penttila.
Cleveland was a signal support systems specialist attached to the 94th Military Police Battalion, 19th Expeditionary Sustainment Command, at Camp Humphreys.
"We are fully cooperating with the Korean National Police to determine the cause of the traffic accident and thank first responders for their efforts at the scene," the statement said.
The driver, an unidentified American soldier, was being treated for injuries at Camp Humphreys on Monday, a Pyeongtaek Police investigator told Stars and Stripes by phone the same day. South Korean officials customarily speak to media under the condition of anonymity.
The collision occurred on a curved, two-lane road at around 12:50 a.m., the investigator said. The privately owned vehicle is believed by investigators to have collided with the guardrail on the right-side of the road.
The driver "appears to have not been turning well to the direction he wanted to go," the investigator said. He said an investigation into the cause of the crash is underway.
Police responding to the incident found Cleveland outside of the vehicle and unresponsive. The unidentified soldier was found about 750 yards away.
He was detained without incident and turned over to U.S. military police in accordance with the status of forces agreement, which outlines the rights and responsibilities of U.S. military personnel in South Korea, the investigator said.
Preliminary evidence suggested inclement weather did not play a role in the incident, the investigator said. Police took a blood sample from the driver and expected results in 10 days.
Roughly 28,500 American troops are stationed in South Korea, the majority of them in Camp Humphreys, the largest U.S. military base overseas.
---
---
---
---