Fort Drum holds forum for community leaders
By
Watertown Daily Times
August 18, 2022
---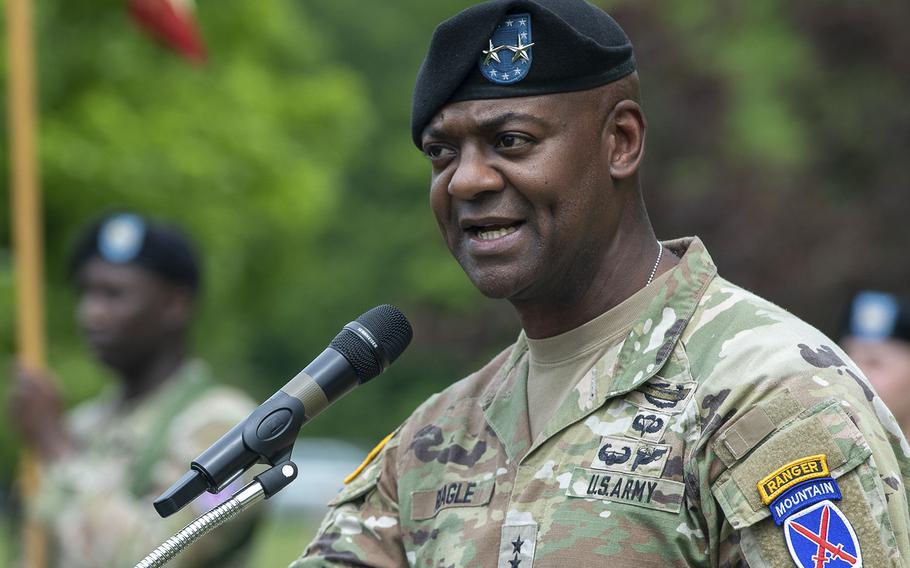 WATERTOWN, N.Y. (Tribune News Service) — Maj. Gen. Milford H. Beagle Jr., commander of the 10th Mountain Division and Fort Drum, says that Fort Drum needs to be relevant as it prepares for Army 2030.
And the community can help Fort Drum get there, he told about 100 community leaders from the north country during an executive forum on Wednesday.
" Fort Drum is good for the north country, and the north country is good for Fort Drum," he said.
While Fort Drum is investing in better technology and infrastructure, Beagle stressed that the north country needs to help the military post continue to work toward advancing its strengths and opportunities by 2030 and 2040.
It comes at a time when the Army faces increasing threats from Russia and China.
"The effort is get us all together to see what's coming forward," he said, stressing the importance of retaining the special relationship between Fort Drum and the north country.
It's the first time that anyone can remember that Fort Drum leaders brought such a large contingent of community partners together to talk about where the military installation is headed.
It's about planning today for tomorrow, Fort Drum leaders said.
Just as it prepares for modernization, it comes at a time when the Army is losing more soldiers than it's bringing in, Fort Drum officials said.
Three years ago, the Army had a goal of 495,000 active soldiers, but that number has decreased to 450,000, they said.
To overcome those challenges, Beagle said Fort Drum must be "more relevant."
After attending the forum, Jefferson County legislator Scott A. Gray, R- Watertown, said Fort Drum was sending a message to community leaders.
"As a community, we have to make sure that we have the best relationship we can," he said.
Mr. Gray also said he came away with learning that Fort Drum is going through "the same kind of labor shortages everyone else is."
He credited Beagle for coming up with the community forum just weeks before the general is leaving the north country for his next assignment.
In May, Fort Drum announced Beagle has been promoted to lieutenant general. He will take command of the Combined Arms Center at Fort Leavenworth in Kansas.
He assumes his new assignment on Sept. 9.
(c)2022 Watertown Daily Times (Watertown, N.Y.)
Visit at watertowndailytimes.com
Distributed by Tribune Content Agency, LLC.
---
---
---
---