Army investigating deployed Fort Hood soldier's death in Lithuania after car plunges off bridge
By
Stars and Stripes
August 2, 2022
---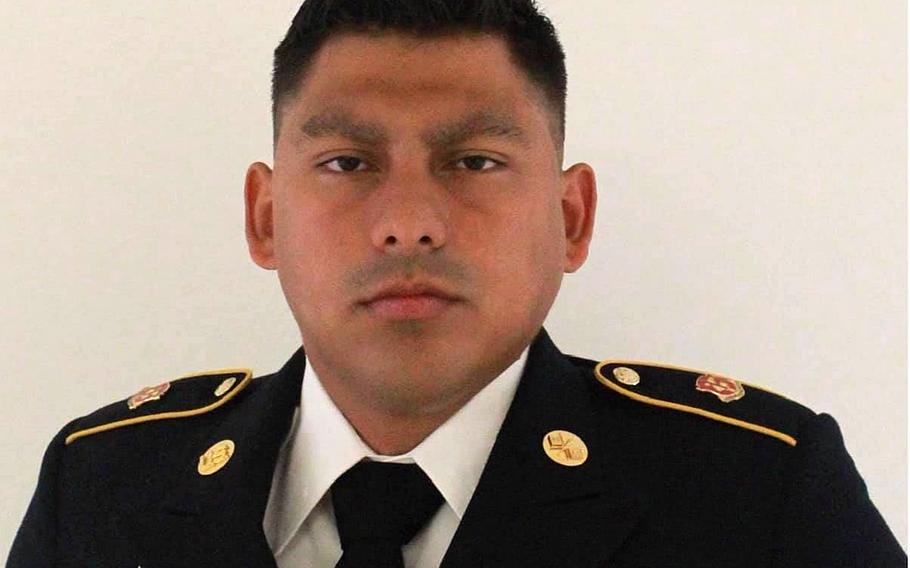 The circumstances surrounding the death of a Texas-based soldier in Lithuania last week are still being investigated, U.S. Army Europe and Africa said Tuesday.
Staff Sgt. Robert Magallan died in a "vehicle-related incident" Thursday while on temporary assignment, USAREUR-AF said in a statement.
Magallan, 30, drove off the middle of a drawbridge in the port city of Klaipeda at 12:45 a.m., Lithuanian National Radio and Television reported on its website. A video shared on social media and posted by the Lithuanian news service shows a vehicle moving back and forth before crashing through the safety barrier and falling into the water below.
Magallan was in civilian clothes and was driving a rented vehicle from Latvia, according to the Lithuanian National Radio and Television report. He was checked in at a nearby hotel, the report said.
Divers were able to recover the body, according to the Lithuanian report.
Magallan was a section sergeant with the 11th Theater Tactical Signal Brigade out of Fort Hood, Texas, USAREUR-AF said.
The Army said it is coordinating with local authorities to understand what led to the death.
"Our thoughts are with the family of the soldier involved. No further information is available at this time," USAREUR-AF said.
Few details on Magallan were available Tuesday. But a December 2020 press release from Fort Hood public affairs identified him as a sergeant helping give free Christmas trees to soldiers and their families.
"It shows that the community cares about them," Magallan said at the time. 
Magallan's Facebook page shows him as the father of a young son. It also says Magallan grew up in Mission, Texas and graduated from Texas State Technical College-Harlingen in 2014.
---
---
---
---