Army Reserve soldier dies, 9 others injured in lightning strike during Fort Gordon training
By
Stars and Stripes
July 21, 2022
---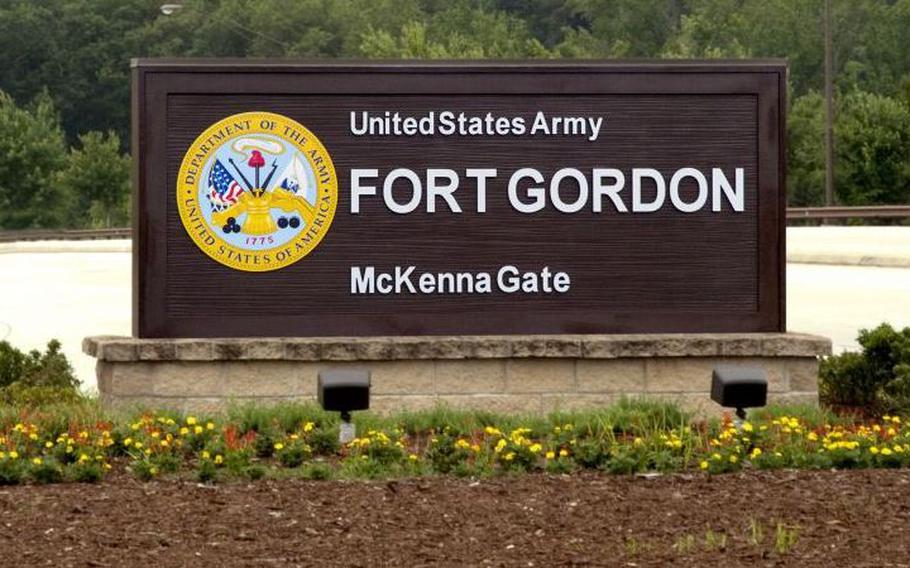 WASHINGTON — One Army Reserve soldier died and nine others were hurt Wednesday when a lightning strike hit Fort Gordon, Ga., during a training exercise, according to the service.
Sgt. 1st Class Michael D. Clark and the other reservists were transferred to Dwight D. Eisenhower Army Medical Center on the base in Augusta, but Clark died from his injuries that afternoon, according to an Army statement.
The 41-year-old native of Springfield, Mass., was an operating room specialist assigned to 933rd Forward Resuscitative Surgical Company, 3rd Medical Command. He had served in the Army and Army Reserve for more than 22 years and had deployed four times to Iraq and Afghanistan.
Maj. Stephen Rhinehart, commander of the 933rd Forward Resuscitative Surgical Company, said Clark was a "loving husband, father and a patriot who deeply loved our country," noting he was a close friend.
"His leadership, knowledge, experience and love for his fellow soldiers was immeasurable," Rhinehart said in the statement. "Sgt. 1st Class Clark's smile and laughter were infectious and always brought joy to everyone around him."
Eight of the other soldiers also were assigned to the 3rd Medical Command, seven of whom are in "good condition" and another who has been treated and released from the hospital, according to the statement.
The ninth injured soldier, who also is in good condition, is assigned to the 7458th Medical Operational Readiness Unit of the Army Reserve Medical Command, according to the statement.
The incident happened at about 11 a.m. as they were participating in the Regional Medic training exercise for medical units "to refine their processes and medical skills in field and stressful environments," according to the statement.
The training includes "basic warrior tasks to the full operation of medical support and performance in the aspect of what that unit can do both on the battlefield and on the move," the Army Reserve said.
Georgia is one of the 10 states with the most lightning deaths and injuries, most of which occur in July, according to the National Weather Service. About 18% of all lightning fatalities occur during work-related activities.
Army guidance for lightning protection measures urges soldiers to watch for advance warning of approaching lightning and shelter.
"Personnel must be aware of the hazards … and must know what to do if an electrical storm threatens," the Army Training and Doctrine Command said in its guidance.
If lightning is spotted within 8 miles, all outdoor activities should end and soldiers should "abandon efforts to secure equipment if not completed," according to the guidance.
The guide tasks the Army with monitoring for lightning, identifying shelter, curtailing low-priority outdoor activities during storms and creating a plan to inform all soldiers if lightning is spotted.
It also advises soldiers to stay away from electronics, metal equipment, trees and poles.
"If unable to take shelter, personnel should move to as low a spot as possible and crouch with feet closely together," according to the guidance. "Any objects that may produce a metallic upward projection, such as a radio or rifle, should be removed and placed horizontally on the ground nearby."
The Army Reserve in its statement did not say if an investigation into the circumstances of the incident would be warranted.
Lightning-related deaths are relatively rare — just 11 occurred last year across the United States, one of which took place in Georgia, according to the weather service. There were 17 lightning fatalities in 2020 and 20 in 2019 and 2018.
"About 40 million lightning strikes hit the ground in the United States each year," according to the weather service website. "But the odds of being struck by lightning in a given year are less than one in a million, and almost 90% of all lightning strike victims survive."
---
---
---
---