Plane crash in Somalia turns US troops providing medical training into on-scene caregivers
By
Stars and Stripes
July 20, 2022
---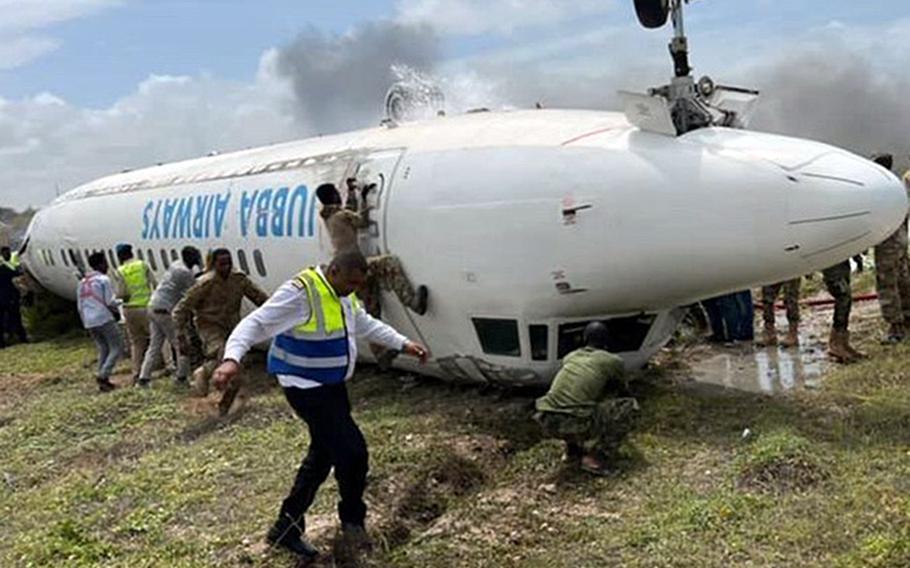 A trio of American soldiers teamed up with Somali counterparts they were training to become first responders at a fiery plane crash Monday at the airport in the country's capital.
The 2nd Security Force Assistance Brigade soldiers, who are based at Fort Bragg, N.C., sprang into action when a Jubba Airlines jet crash-landed at Mogadishu International Airport at about 10:30 a.m. 
No one was killed in the crash, Somali officials told Reuters. The flight had 36 people, and photos showed the burning plane upside down. The plane was a Fokker-50, according to The Washington Post.
The crash occurred just yards from where Sgt. 1st Class Caleb Vanvoorhis, Staff Sgt. JoAnna Baxter and Staff Sgt. Taylor Palmer were training with Danab commandos from the Somali military, said Maj. Cain Claxton, a spokesman for U.S. Army Southern European Task Force, Africa.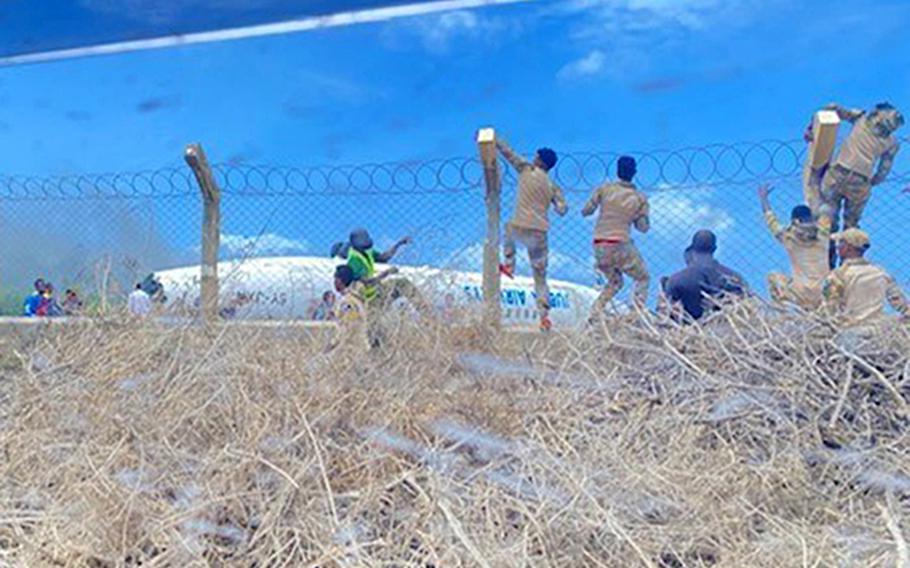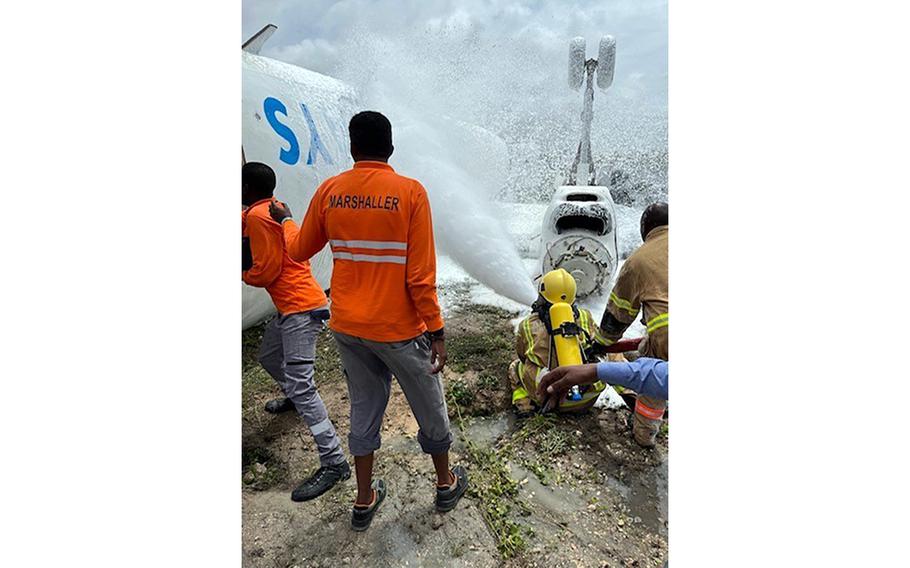 The commandos pulled injured passengers from the aircraft, while the Americans established a triage station and helped evacuate 16 people for treatment, Claxton said. 
Lt. Col. Sean Nolan, commander of the battalion, praised the soldiers' "agility, quick thinking and decisive action" in response to the crash. There was no immediate information about the cause.
The three soldiers are part of a team that is working to train and support the Danab brigade, which is tasked with offensive operations against the al-Qaida-linked insurgent group al-Shabab.
SETAF-AF employs the 2nd Security Force Assistance Brigade to train, advise and assist African partner militaries on ground force tactics, techniques and procedures. The soldiers were conducting medical training at the time of the crash.
---
---
---
---