Blue Grass Army Depot amendment unanimously passes the House
Richmond Register
July 19, 2022
---
(Tribune News Service) — U.S. Rep. Andy Barr's amendment to the National Defense Authorization Act for a feasibility study at the Blue Grass Army Depot unanimously passed the U.S. House of Representatives.
In addition to its primary role managing and shipping conventional munitions, BGAD's chemical demilitarization mission employs nearly 1,450 highly skilled, highly paid workers and has contributed more than $1 billion in local payroll since 2006.
The feasibility study will assess potential missions, plants, or industries feasible for Army or Department of Defense needs at the Blue Grass Chemical Agent-destruction Pilot Plant following the completion of the chemical demilitarization mission at BGAD. This amendment requires the feasibility study to be completed and submitted to Congress within 90 days of the FY23 NDAA being signed into law.
"The Blue Grass Army Depot isn't just the home of an important chemical demilitarization project, it is a key component of Madison County's economic engine," Congressman Barr said in a release. "Kentuckians working at BGAD have proven that they can tackle the most complex challenges facing our military and deserve the opportunity to expand their capabilities. I am proud to lead this Amendment and grateful for Congressmen Rogers, Guthrie, Yarmuth, and Comer for joining me to help empower Kentuckians working at BGAD to continue serving our country."
"We are extremely grateful to Congressman Barr and all of our legislators on seeing and understanding the importance of the Bluegrass Army Depot and preparing for a post-CSEPP Madison County," Reagan Taylor, Judge Executive of Madison County said. "My team has been preparing for this, but getting a feasibility study like this for BGAD will only strengthen our community and the long term success of Madison County. We want to have a diverse approach in order to minimize the negative impact the end of CSEPP can have on our community and its citizens."
" The Richmond Chamber of Commerce would like to thank Congressman Barr and the Kentucky Delegation for being a champion of Madison County. Finding a path beyond the chemical demilitarization project at the Blue Grass Army Depot is pivotal for future economic and community success," said Madison Pergrem, Interim Director of the Richmond Chamber of Commerce.
"Congressman Andy Barr's amendment is an important step in the future sustainability of the Blue Grass Army Depot," said Commerce Lexington Inc. President and CEO Bob Quick. "The Depot has always been a part of the Central Kentucky Regional Policy Group's federal priorities, because we recognize its significant impact on the region both in terms of the economy and the security that we must ensure during the chemical demilitarization project."
"This amendment will help the Army assess and quantify in a timely manner the most appropriate national security and local community options for use of the plant location and its structures following completion of site remediation, on target for December 2026. The plant itself is a small yet critical footprint on Blue Grass Army Depot as a whole, which plays a key logistics role in support of Army installations and warfighters worldwide and is proudly supported by the Eastern Kentucky community," said Retired Air National Guard Brigadier General Steven P. Bullard, Executive Director, Kentucky Commission on Military Affairs.
(c)2022 the Richmond Register (Richmond, Ky.)
Visit at richmondregister.com
Distributed by Tribune Content Agency, LLC.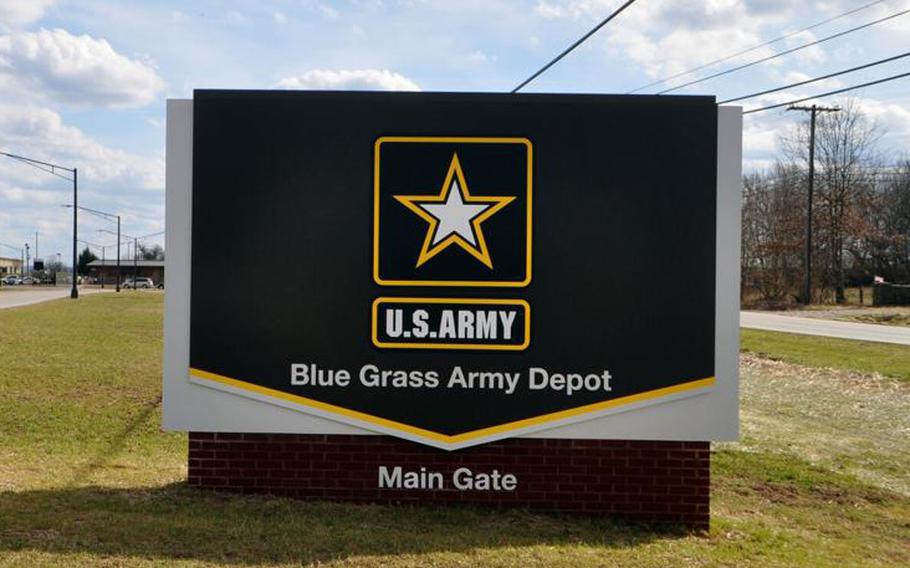 ---
---
---
---