110th Aviation Brigade gets new command chief warrant officer
Stars and Stripes
June 22, 2022
---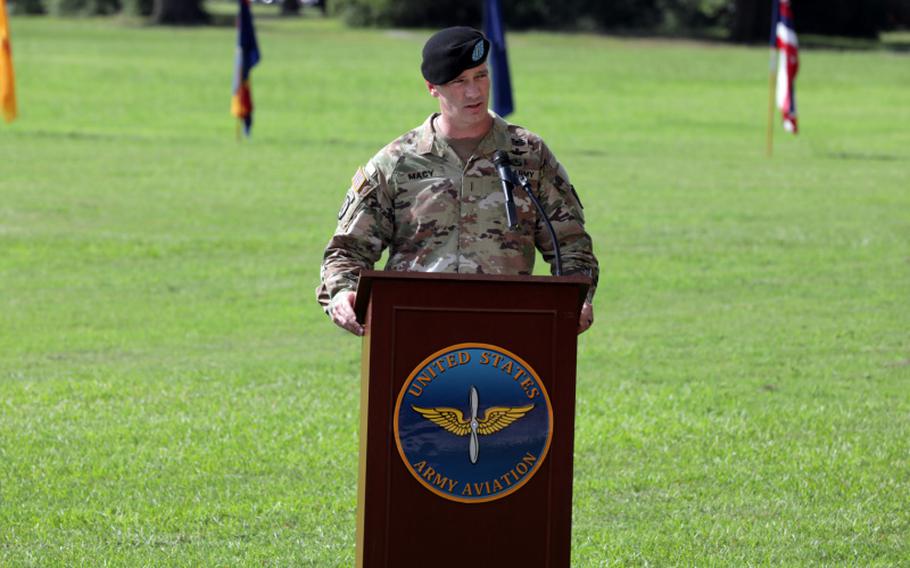 Chief Warrant Officer 5 Robert Macy assumed responsibility as the command chief warrant officer of the 110th Aviation Brigade during a change of responsibility ceremony Tuesday, June 21, at Fort Rucker, Ala.
He assumed command from Chief Warrant Officer 5 Chris Cottrill.
"Being selected for command chief warrant officer and being able to serve here at the home of Army aviation, it's unparalleled," Macy said in a video posted to Fort Rucker's Facebook page.
The 110th Aviation Brigade consists of the Headquarters and Headquarters Company, which provides staff assistance to four battalions, according to army.mil.
---
---
---
---