Fort Belvoir welcomes new command sergeant major at Headquarters Battalion
Stars and Stripes
June 14, 2022
---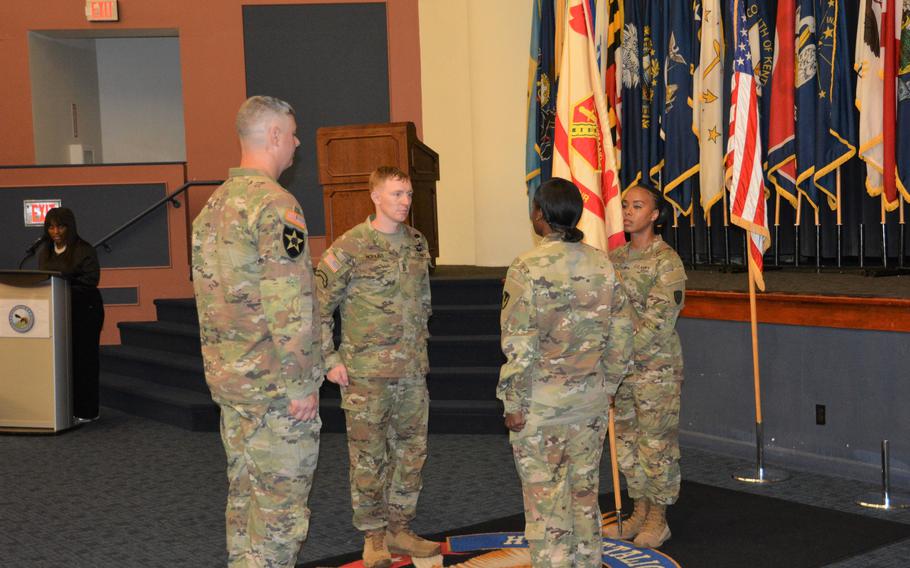 Command Sgt. Maj. Daniel Hopkins assumed responsibility for the Headquarters Battalion at Fort Belvoir, Va., from Command Sgt. Maj. Michel Fraser, Friday, June 10.
Fraser assumed responsibility as command sergeant major of the battalion in April 2020.
The Headquarters Battalion provides administrative, training and logistics support to Fort Belvoir and the military district of the Washington, D.C., community. It was established Nov. 1, 1991, when the U.S. Army Law Enforcement Battalion, first established in 1979, was re-designated as Headquarters Command, Military District of Washington.
---
---
---
---